By O'D McKewan 
If you are involved in selling motorized window coverings and you haven't noticed the impact of audio/visual integrators on the window treatment industry, you will soon. Audio/visual integrators and more and more electricians are now selling motorized window coverings directly to their clients.  
There is a large push from some major motor manufacturers to market directly to these companies. In fact, some of them have completely jumped ship and are only marketing to these entities and severing ties from their former window covering dealers. This is the business strategy adopted by motor manufacturers because they believe the integrators and electricians have a better opportunity to sell their window treatment products because they get in front of potential clients first. If we, as window covering dealers, are not careful, this is exactly what will happen—especially when it comes to custom built homes and remodeling projects.  
Generally, integrators and electricians are involved with the construction of a home long before window covering dealers or interior designers. This gives them the opportunity to introduce the idea of motorized window coverings at the start of the project. This is an opportunity that isn't afforded most contrast to most retail window covering dealers.  
Window covering dealers are generally called in after construction is complete and the client has already blown his or her budget on upside-down water faucets and indoor barbeques on revolving treadmills. So, when an integrator or electrician offers the client the opportunity to have motorized window coverings from the start of the construction project, the costs can be built into the overall project budget within the home loan. This is certainly more appealing to the client, as it incorporates window treatments within the project's overall budget.   
The impact of this is compounded by the fact that most integrators and electricians price their jobs completely differently than a window covering dealer. Typically, electricians make most of their money off the labor costs of a job and not the products installed. So, they tend to price the window coverings at a much lower margin and offer the window treatments at a lower price than the window covering dealer. This is in contrast to window covering dealers charging a very small percentage of the installation of the motorized window treatments to the total cost.   
Regardless, the client sees it is a much better deal to get the window treatments from the electrician because he/she is already paying for his/her services. Think of it like the car dealer adding the extended warranty or the upgraded sound system or monogrammed floor mats and telling the buyer it's only an extra $100 a month. In the long run, the client will ultimately pay more than if he/she bought everything separately.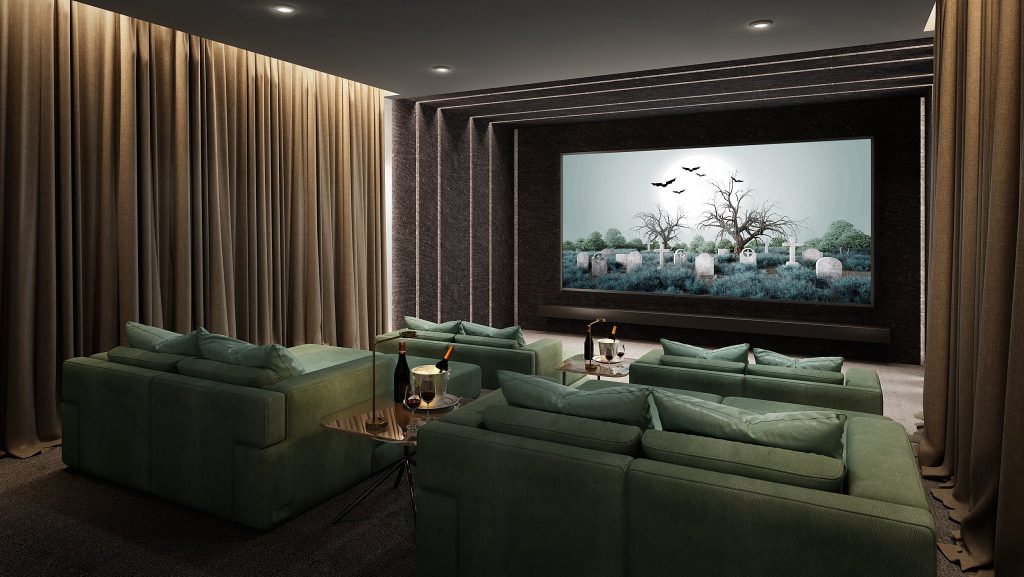 Some of the other issues I see with clients purchasing window coverings from integrators and electricians is the lack of knowledge the integrators and electricians have when it comes to offering, selecting and providing the proper types of window treatments that clients want and/or require.  
Remember, these are not window covering experts, they are just offering window treatments as an add-on product to their job. They are not trained in selecting color combinations or adding to the aesthetic design of the room. Most of the integrators and electricians are limited to offering only one product line to all their clients. This is typically just a single brand of motorized window coverings and is most likely just roller shades. And, although roller shades are popular, it is not the product for all project specifications.  
So, as window covering dealers and interior designers, can we protect ourselves from the invasion of integrators and electricians into our selling process? Well, first and foremost, as I always say in my motorization classes, "Knowledge is power." 
Product knowledge should be your first line of defense; not only knowing your products, but also knowing the products that are offered by integrators and electricians. If you are a motorized window covering dealer, you should know what window treatments integrate with your motors. This also means knowing what other devices your clients may use to control the motorized window coverings. With today's expanding technological capabilities, there are a lot of easy integration devices—such as smart hubs and gateways—that you can offer to clients at a fraction of the cost of what an integrator sells. 
That's right: You can outsell an integrator if you know what you are doing. Integrators don't like to sell the DIY products because, remember, they make money on their labor. So, finding alternative offerings for your clients can really impact your business.  
Thus, the question you should be asking is: How do I get to the client before the integrator or electrician? This is the million-dollar question (or in the case of the window covering industry, the multimillion-dollar question to save the industry).  
Right now, the integrators and electricians are starting to infiltrate the business of the window covering dealers. But, the longer you go without getting involved in protecting your business, the harder it will become.   
As I mentioned, the first thing to do is to know your stuff! Once you have a good knowledge base of your products, you can begin to promote and advertise your business to custom home construction and remodeling companies. Get your name out there as an expert in custom motorized window coverings.  
Then, instead of being an afterthought for the homeowner, you will become involved during the decision-making process. It will take time to build your reputation and to become prepared for the long turnaround times that come with new construction and remodeling projects. Unlike the typical one- to two-month turnaround with the purchase of window treatments, custom and remodeling projects can take anywhere from 12 to 24-plus months.  
This is also why, when working on these types of projects, it will be important to get contracts signed and security deposits up front. This will also ensure that you are protected from being taken advantage of for your expertise and will keep you involved in the project as it progresses.  
In the meantime, while you are trying to build up your reputation as an expert, consider partnering with an integrator or electrician to do the window covering portion of their projects with them or, better yet, for them. Believe it or not: Most of these integrators and electricians do not like selling window coverings. It is a lot of extra work dealing with the client that they are generally not interested in doing.  
Again, for them it is easier to say, "I can put some motorized roller shades in those windows for you." So, if you can partner with the integrators and electricians, you can sell the window coverings to the client and let the integrators and electricians do the wiring and integrating. They will still get their labor rates and they do not have to deal with selecting colors and fabrics or determining the correct products for the home's various windows.  
I have found that many of the integrating companies would prefer to relinquish the window covering duties and not have to deal with carrying all the samples, dealing with the challenges of selling the wrong products, having to handle unsatisfied clients and, ultimately, dealing with costly mistakes. Remember, integrators and electricians do not make their money off the products, so having to remake products due to mistakes is much more detrimental to their profits.  
In conclusion, although I jest about the invasion of integrators, you should take this opportunity to seriously consider how this new field of service providers can and will affect our industry and your business. And, with all the new and upcoming safety protocols that will push more clients to purchase motorized window coverings, the integrators and electricians will become more of a threat to the window treatment industry.  
If clients are aware from the start of their projects about the role the window treatment professional can play in their projects instead of at the end, it is possible to secure a seat at the table from the project's planning stages. Because we all know that whomever gets a seat at the table first has the best chance of securing the project. Don't be left out of the game because you are waiting for the clients to come to you.   
O'D McKewan is the product coach for Window Covering World and an expert on motorization and an industry leader in the field of motorized window coverings. He has extensive hands-on experience with motorized window coverings, including fabrication, installation and selling. 
WindowCoveringWorld.com