By Steven C.

Bursten

 
Selling a business continues to be a popular hot topic and history can tell us why. Window treatments took off in the 1960s as wholesalers gave free fabric sample books to drapery workrooms and designers. In the '70s, draperies and, later, mini blinds became all the rage with the introduction of a plumber-type van to carry samples and meet with customers.   
An aspiring person could launch a low-investment business with no store or inventory. I am proud to have originated the first Shop At Home sample van in December 1973. Now, thousands of owners—some with retail stores, many working from home—are ready to retire and sell their businesses.    
The guidelines below are based on my experience of selling hundreds of franchises and helping dozens of owners to sell their businesses. If you started your business years ago, or if you're planning for the years ahead, you want to get a good understanding of the basics when it comes to selling a business: What is my business worth? Who are potential buyers? How can I maximize my return?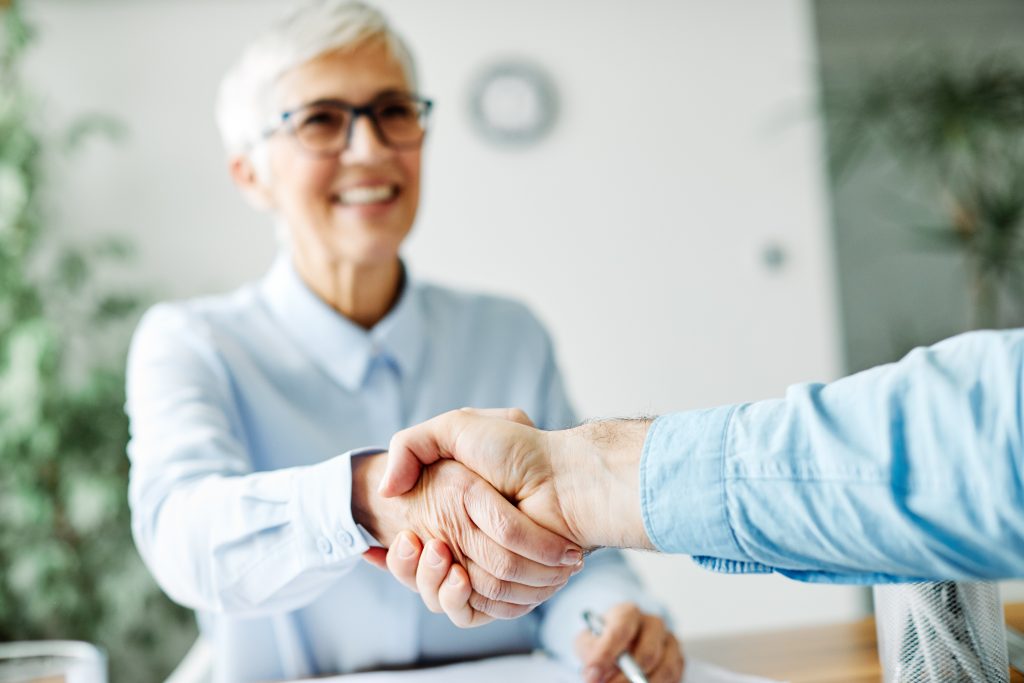 How Much Is My Business Worth?
Don't waste money on a CPA to value your business. With no inventory, equipment or receivables, it's not that complex. Your business' real value is based on two things: business phone and customer list. Here's what this type of business has sold for in the past:   
10% to 25% of current sales

 

1½ times net profit (profit includes vehicle and nontax business benefits)

 

10% of future sales the buyer receives for a specific period of time, most likely 12 to 18 months 

 
Of course, your business may be worth more depending on the buyer, but this gives you a good idea on how to value your current business.
Who Is The Buyer?
Of the businesses sold, 80% of the successful sales are to an owner's offspring and/or to a key employee of the business. Selling to an inexperienced buyer through a broker is rare. Other buyers who may be interested in purchasing your business may include a competitor or a business owner in a related field (flooring, paint, furniture, etc.). There is also one type of buyer who may be most surprising: a customer who likes decorating and wants the flexibility of owning his/her own business.   
The most important issue when it comes to finding a buyer is buyer motivation. Probe and dig until you find the driving force as to why the buyer wants any business, not just yours. Second, make sure to find out if they have the money. This is somewhat of a catch-22. Usually, buyers with the money want to manage employees but not necessarily work daily in the business. The buyers who are willing to work in the business may not have money. It will be your business model and the terms you set to sell the business that will determine who best qualifies as a buyer.  
Your Business Model 
Your qualified potential buyer is to be determined by your business model, which is likely one of these three:   
Home-Based Personal Business.

With no employees, but a contract installer, the business annually sells for less than $400,000 and is relatively easy to manage. Your buyer may be a customer who wants income and flexibility. Other home-based businesses may attract buyers that want a low initial investment and minimal training.    

 
Retail Store.

The owner is the primary salesperson.

Annual sales are typically $500,000 to $1,000,000. Your potential buyer may be a key employee. In this case, you may want to consider a low down payment and a long-term buyout.

 
Managed Business

. With two to six salespeople, this business is harder to manage. The buyer is likely to be one of your offspring and/or a key employee. They have experience and have worked directly in the business for several years and are likely wanting to take on more responsibility. They are likely to need you to remain on as an adviser and/or consultant for several years and you are likely going to need to provide the financing to structure this type of purchase.   

 
Tips To Sell Business Faster And For More Money 
Plan your exit strategy for at least five to 10 years out. You may need to hire and develop an employee who will ultimately become your buyer. 

Simplify. If you have inventory, sell it. If you have a workroom, find a contractor. If you are loaded with samples, clean out the unused books and materials. 

Share with the potential buyer how great it is to have a business in the window treatment industry. Prove the pleasure of the business and take your potential buyer out on a project installation. Let them see the customer's reaction and appreciation. 

Don't share your P&L until the buyer proves he/she has the money and is motivated to purchase your business. Say you are happy to share with them the business' financials when you know he/she is looking to make a serious offer. If they don't love the business, your P&L won't help. 

Bonus Tip: Don't be afraid of structuring a long-term payout. Five- or 10-year terms may allow you to get a higher asking price. Remember,

interest fees are money too. 
Promote For A Partner
Advertise for a partner. Ask your customers, "Who do you know that would love to be part of this business?" Require a small investment for 5% to 10% share. Make it a nonrefundable training fee. Make partial ownership the prize—you are doing him/her a favor by allowing a low-risk investment and you are offering mentorship to ensure his/her success. And, of course, your selling price will be higher as a result of this terrific value.     
You can be well-rewarded for owning a great and profitable business with wonderful customers when you find the right person to sell your business at the right price.   
 Steven C. Bursten, who has spent over 60 years in the window treatment industry, is the CEO of Exciting Windows, a national network of 42 independent window fashion retailers and nearly 100 decorating consultants. He is a national authority on Shop At Home window treatment sales and marketing. He is also the co-founder of Window Coverings University, which offers instruction and programs specializing in sales and profit management.