If this year's 20 Under 40 award recipients are any indication, the window treatment industry will continue to have a robust infusion of new ideas, innovations, creativity, and talent.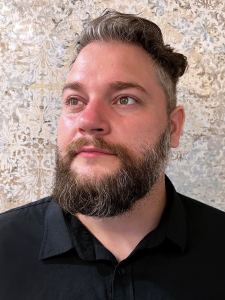 SAM BLAIR
35, Sales Manager/Business Development 
Peninsulators 
Sam Blair is an example of starting at the bottom and building a successful career. When he started in the window covering industry, he worked in the warehouse making shades for BTX. As he continued his career, he became a manager of BTX's lead sales representatives. His career then took him to several organizations, where he expanded his sales skills to include experience in training. He was drawn to returning to the Northwest and went from the vendor side to the dealer side and joined Peninsulators. In his role for the past two years, Blair has demonstrated his ability to generate sales. He understands a critical part of sales growth is customer service and always goes the extra mile. Often, Blair can be found up on the ladder servicing a job that wasn't even installed by his company. He understands that everything he does reflects on the window covering industry and is determined to do his part to elevate the industry's reputation for great service, knowledge and integrity. At Peninsulators, Blair is responsible for educating general contractors, developers, architects and its direct clients. He understands that by establishing a strong knowledge base it makes it that much easier to find the best window treatment solution for a given project.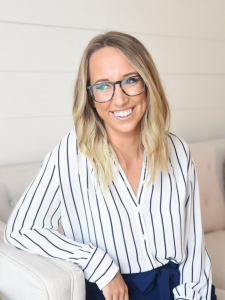 CHELSEA CREEKMORE 
31, CEO 
Creekmore Marketing 
Chelsea Creekmore may not make the window treatments, but with her firm Creekmore Marketing, she creates and executes digital marketing initiatives for window treatment professionals. Her firm is a long-standing preferred vendor with Hunter Douglas, as well as being a sponsor of the Window Coverings Association of America and the American Society of Interior Designers. The multimillion-dollar agency with 42 employees is internationally known for its digital marketing seminars and webinars. In 2020, Creekmore hosted a webinar in partnership with Hunter Douglas to assist thousands of dealers across the United States and Canada to implement virtual consultations during the pandemic.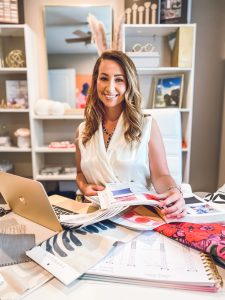 ALEKSANDRA JAKUBOWSKA 
32, Window Treatment Designer 
Avant-Garde Designs 
In less than a year after opening her own company, Aleksandra Jakubowska worked with high-end interior designers across the country. Jakubowska generated over $500,000 in revenue within her first six months of business. Working with her husband, who has more than 20 years of experience as an installer, Jakubowska has established Avant-Garde Designs with its own workroom and projects located within across five states.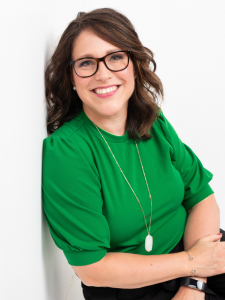 JILLIAN JOHNSON 
38, Interior Designer 
Decorating Den Interiors  
In addition to her leadership role within the design industry as an accomplished designer, Jillian Johnson dedicates her time and effort to numerous community charities. Everyone from her clients to the members of the nonprofits in which she is involved recognizes Johnson's genuine care and concern for those who are around her. She uses her skills and acumen in the design field and her leadership experience to serve on several nonprofit boards, including the HBA Charitable Foundation and Build My Future, which works to train young people in the field of design. Johnson also is the design chair for the Historic River District, helping her community cherish and celebrate its history.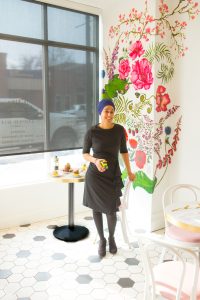 MANDEEP KAUR KAPOOR 
36, Owner 
Window Treatments by Kaur 
Mandeep Kaur Kapoor is a perfect example of how the window treatment industry offers tremendous opportunity for career growth. She started as customer service representative at Hunter Douglas and, within 10 years, she became the owner of her own retail company selling custom window treatments to designers, builders and owners of luxury homes. Kaur Kapoor has been frequently recognized as one of the best window covering retailers in Caledon, Ontario, Canada. And not to be one who rests on her laurels, she also works hard to give back to her community through her support and fundraising efforts for local animal rescues, women's shelters and children's hospitals.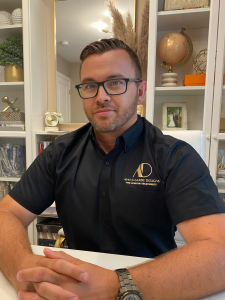 TOMASZ KIOSEWSKI
39, Installer
Avant-Garde Designs
After 19 years as a window treatment installer, Tomasz Kiosewski is very precise in his work. He believes that no matter the product, if it isn't properly installed, it can't offer the final effect the client was expecting. Kiosewski has extensive industry experience, is well-versed with the latest technologies and has complete technical knowledge of all types of window treatments from hard to soft goods. As the husband of the company's owner Aleksandra Jakubowski, Kiosewski ensures that their clients have the most professional experience from design selection to installation.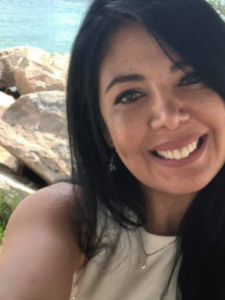 ROMINA LLANES 
39, Window Treatment Designer 
Urbanika Shades 
Born in Buenos Aires, Romina Llanes arrived in Miami 20 years ago and started her career in the design industry. Using her experience working in luxury goods, construction, home staging, real estate development, hospitality and commercial projects, Llanes works to create beautiful window treatments that are both fashionable and functional. She perceives herself as being very privileged because she gets to do what she is truly passionate about. Llanes is also a very active volunteer with Operation Smile.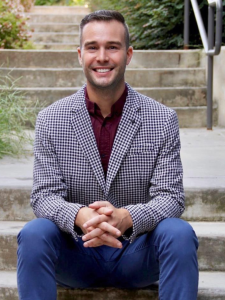 ZACHARY LUKE 
32, Owner/Principal Designer 
Zachary Luke Designs 
Four years ago, when Zachary Luke opened his eponymous interior design firm, he used his skills and talents to make his presence known. His projects have been featured in design magazines, trade publications and online. Luke has also been on local television programs to highlight both his residential and commercial projects. He uses his hard work to not only provide his clients with the best service, but he also strives to demonstrate to young designers what they can achieve.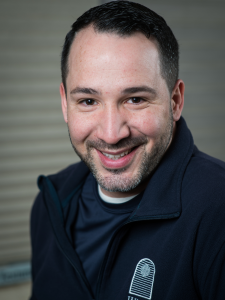 CARLOS MARTINS
39, Co-Owner
Window Works
In the past 15 years, Carlos Martins has contributed a great deal to Window Works from his passion to his expertise, technical construction skills and acumen as a problem solver. His contributions to the organizations go far beyond his abilities to his efforts to train and lead the company's installation team. He is a skilled installer in hard and soft treatments as well as a safety expert with in-depth knowledge of using ladders, scaffolding and harnesses. Martins understands that, when it comes down to it, for a window treatment retailer what sets it apart is its customer service and the skill set of its installation team. And Martins is an example of what it means to be a great installer from being able to think on his feet, handle tricky situations and, if necessary, have difficult conversations with customers. In 2022, because of his skills, dedication to his co-works, professionalism with customers and commitment to his work, Martins was invited to become a co-owner of Window Works.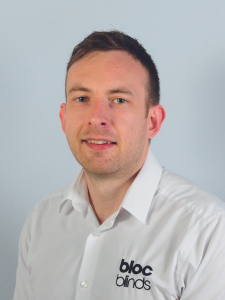 PAUL FRANK MCCULLAGH 
36, Head of Growth 
Bloc Blinds 
 For the past six years, Paul Frank McCullagh has worked with the window covering design and manufacturing company Bloc Blinds. With his passion for design and engineering, he oversees the company's North America division. Bloc Blinds has grown as a global company through its team of engineers and innovators. The company is very committed to child safety and McCullagh was very involved with Bloc Blinds' design and development of child-safe cordless products. In 2021, he oversaw the launch of its child-safe wand in North America and forged a strong relationship between the company's U.S. and Canadian partners to secure continued growth opportunities for all. As a father himself, McCullagh is a driving force for Bloc Blinds' Safe by Design efforts and its continual innovation in the operation of blinds safely and without dangling cords or chains. His engineering background has allowed Bloc Blinds to easily make all the necessary child-safety product changes, including the integration of a clutch design to its products. McCullagh's research and development experience paved the way for Bloc Blinds' launch of the new safety-first designed Bloc Wand with its patented design. In spring 2022, the Bloc Wand received international recognition with the award of Best New Technical Innovation by the Window Covering Manufacturers Association. 
We are very proud to offer one of the only award programs recognizing young leaders in the design industry. These are the individuals who will be leading companies, creating safe and comfortable homes, and giving back to their communities for decades to come. It's exciting to see so much new talent and enthusiasm entering our industry." – Grace McNamara, Publisher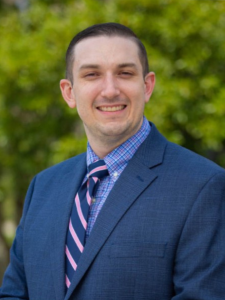 MATTHEW MAHONEY 
31, Director of Sales & Marketing 
Certified Window Fashions 
Matthew Mahoney uses his combination of creative and strategic thinking to think outside the box and craft new marketing and sales opportunities that have allowed for Certified Window Fashions to experience significant growth, as well as increased market share in markets that previously were untapped. Mahoney has only been in the business less than three years but, due to his entrepreneurial mindset and passion for innovation, he has instituted strategic initiatives that have led to an increase of year-over-year sales—120% in 2021 and 85% in 2020. Since joining the company, Mahoney has increased total sales by 205% and net income by 67%. He has the ability and knowledge to change the industry by creating value-added services for clients and understands how to create a customer-centric business model that requires transformation due to technology.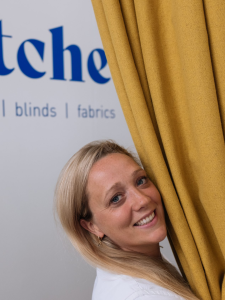 ELINOR PITT 
25, CEO and Co-Founder 
Stitched 
Elinor Pitt is the co-founder of the United Kingdom-based Stitched, a blind brand that is working to transform the UK's window industry. Before starting her career in interior design in 2011, Pitt was an electrical engineer and worked in technology investment and banking. The combination of her experiences is what gave her the idea for Stitched and a way to fuel her passion about design (especially fabrics), sustainability and technology. Since its founding in 2018, Stitched has sold more than 10,000 pairs of sustainably made curtains and blinds. It works with UK mills to produce natural and recycled materials, which helps Stitched keep down its carbon footprint, maintaining a core value of the business. It also has a network of over 30 independent British curtain and blind makers who produce high-quality made-to-measure products. Pitt is keeping Stitched on the cutting edge with her forward thinking and integration of technology, such as offering customers both 3D and artificial reality experiences to assist with visualizing the blinds and curtains in their homes. She produced the first artificial reality app to take window measurements. Stitched recently won an editors' special award at the Retail Insider awards. Pitt is also involved with a female founders' forum and is a recent winner of the Great British Entrepreneur award.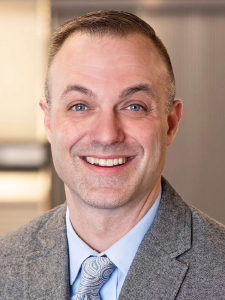 BRANDON ROELLCHEN 
39, President 
One Stop Decorating 
Brandon Roellchen has extensive experience developing design consulting sales teams. He has created innovative customer phone assessment procedures that prepare sales consultants to better serve homeowners by presenting the company's high-quality products and value proposition. In recent years, Roellchen has managed a growth upward of 40% for One Stop Decorating and substantially increased its overall profitability. He works to give back to the industry by addressing industry groups and providing insights on management and profit growth for business owners. Roellchen has set a high standard in the industry and is raising the bar for all sales consultants.   
 CIARA SACHKOWSKY 
29, Content Marketing Specialist 
Rollease Acmeda  
With no prior industry experience, Ciara Sachkowsky has worked to create and manage an effective marketing department for Rollease Acmeda. Sachkowsky has proven to be a strong mentor and is very supportive of her peers and works to build a strong team while fostering a work environment where the presentation of new ideas and ways of thinking are encouraged and exchanged. She has worked closely with the company's management to launch Rollease Acmeda's leadership role in the Attachments Energy Rating Council. In her free time, Sachkowsky uses her skills and talents to create websites, develop content and work on other media-related endeavors while also pursuing her real passion—crafting.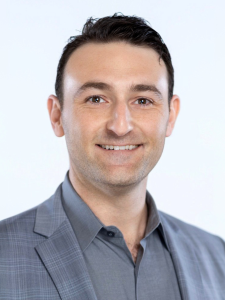 JESSE STOLOW 
39, CEO 
Total Window Inc. 
Jesse Stolow has evolved Total Window Inc. from a small mom-and-pop entity to a thriving family-owned business with more than a dozen employees that works throughout the state of Florida. With his strategic vision, Stolow has established a team-oriented business structure to allow for Total Window's continued success and growth. He serves as the finance director of the American Society of Interior Designers Florida South chapter and offers leadership sessions for emerging professionals. While continuing to run Total Window, Stolow went to law school at night and recently passed the Florida Bar.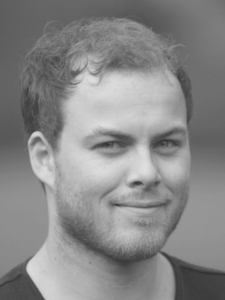 JERRY WANSING 
31, Smart Home Window Covering Engineer 
Coulisse 
Jerry Wansing focuses his passion on Coulisse's MotionBlinds motor program supporting B2B customers, as well as working on apps and smart home integration of window coverings. There is no doubt that smart home application will continue to increase and expand the window treatment industry for years to come and Wansing is looking forward to being on the cutting edge of its development. He is also involved in the training of installers of MotionBlind systems.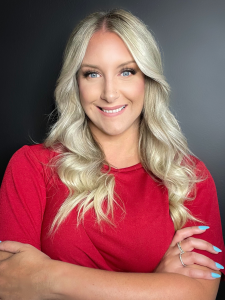 KELLY MACAULAY WEATHERSBY 
32, Owner and Creative Director 
Custom Drapes 
In early 2019, Kelly Macaulay Weathersby opened the Custom Drapes San Antonio location and, then in 2022, she opened the company's third location in Dallas/Fort Worth. Macaulay Weathersby is constantly on the lookout for innovation and her ambition has pushed the company to learn about new products, materials and systems. She combines her knowledge of custom window treatments with her focus on details, design experience and desire to take the business to the next level; for example, she made medallions work in a modern design by using a hexagon-shaped holdback in combination with the use of modern fabrics. Macaulay Weathersby has demonstrated she is a real go-getter when during the pandemic she offered virtual consultations and worked to complete projects without having to enter a client's home until the day of installation. Macaulay Weathersby is also involved in growing the industry by mentoring up to five local interior designers at any given time, as well as using her background as an immigrant and LGBTQ+ business owner to advocate for equality and diversity in the workplace.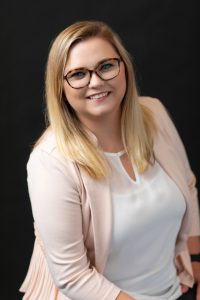 CARI WEIR 
30, Business Development Manager 
Roll-A-Shade 
 Although she has over 10 years of experience in both the residential and commercial window treatment markets, Cari Weir is consistently learning about technological and textile advancements so that she can educate her customers about new systems. For her national restaurant, retail, medical and financial chain clients, Weir works to make spaces more comfortable and creates way to decrease sun exposure to increase the lifespan of products, as well as finding the right shading solutions to serve their specific needs. She grew up in the window treatment industry and, throughout her school breaks and summers, she worked in the production department at Roll-A-Shade. Weir received a degree in advertising from Texas Tech and, after graduation, relocated to Florida, where she worked at Automated Motorized Shades. She then returned to California and started her career at Roll-A-Shade.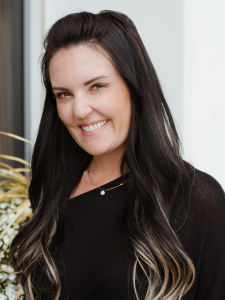 JESSICA WORK 
38, Owner and Founder 
Blinds Couture 
When she started her company in 2007, Jessica Work made custom wedding dresses. She then moved into fabricating custom drapery on her living floor. Today, Work has 11 employees and an appointment-only showroom. Although it may seem like Work has moved away from designing wedding gowns, she really has just gone from dressing people to dressing windows. Through a referral-based business model with her employees and showroom, Work also does window treatment projects for other custom-built new homes and/or large-scale remodel/renovation projects. Work designs, measures and fabricates everything from custom roman shades to drapery and anything that is a hard- and/or soft-treatment window covering. Blinds Couture also sells motorized products throughout Colorado as a representative for Hunter Douglas. Work has been recognized for her top performance with an award from Hunter Douglas' Alta brand. She was even asked to sit on Alta's product discovery leadership development committee. Her window treatment designs have been featured in local, regional and national design and décor publications. And truly understanding the meaning in her last name, Work has also established the nonprofit Blinds Couture Foundation, as well as a floral design business, Hydrangea Lane.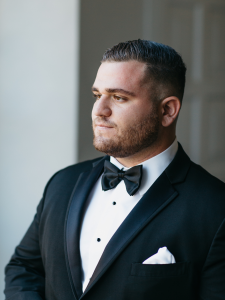 JONATHAN YEHUDA 
31, Vice President/Somfy Expert 
Glamour Decorating 
 Jonathan Yehuda is not only dedicated to his work but also to getting younger people to consider a career in the window treatment industry. Yehuda strives to create a strong team and, under his leadership, he encourages them to constantly improve their skills and knowledge. It is Yehuda's stellar industry reputation that has allowed him to secure several high-profile clients, including women who appear on the Real Housewives franchise to high-end restaurants in New York City. Yehuda has also gotten involved with Somfy and serves as a resource for its marketing department by providing insight into consumer trends from his boots-on-the-ground experience and shares industry trends and insights from his working in New York City. He serves as an invaluable asset for Somfy by providing real-life use case studies about its motors. Yehuda is also a U.S. chaplain and volunteers at hospitals and fire departments, as well as working to support crime victims.