Motorized window coverings used to sound like a futuristic idea you could only dream of, but today they're one of the hottest home decor trends! The potential ban on new corded window coverings in the United States (already in effect in Canada) is sure to spur demand, especially for applications where cordless operation isn't feasible.
The good news: Every major window covering manufacturer offers high-quality motorized and automated shade options, giving homeowners lots of choices. And with dealers carefully selecting brands based on their motorization features, functionality, and ease of use, those choices are sure to sell. The demand has arrived. The product choices are available. Now, how do you close those deals? These three steps will make it easier for your clients to say "YES!" to this hot new trend.
1. RUN MOTORIZATION AND AUTOMATION ADS
You can't scroll through Facebook without seeing video ads for motorized shades from major manufacturers, retailers, and franchises. You know the ones I'm talking about: A consumer is sitting comfortably on the sofa, relaxing with a beverage, controlling their shades with the touch of a button. These advertisers get that convenience is exciting and sexy! And like that red Ferrari, you spot in the parking lot, lots of people don't want to stop and gaze at it. They want to buy it. Advertise motorized window covering options, and your clients will start asking about this feature before you even mention it.
2. TALK ABOUT MOTORIZATION
Every point of contact is an opportunity to express your enthusiasm for motorization—especially your discovery calls. Tell stories about other clients who are thrilled with the convenience, ease of use, and energy savings. Talk about how accessible and affordable the technology is. Ask them how often they open or close all the shades in their living areas every day and hold long it takes. Remind them what a pain it is to get out of their cozy chair, walk over to the windows and manually adjust each one—and how much easier it is to pick up a remote control, hit a button, and watch them all go up or down at once! Create a picture, and you'll sell the dream.
3. MAKE IT HANDS-ON
One of our manufacturing partners did just that while training us on their motorized options, and, boy, was it impactful. They brought an Amazon Echo so we could all operate their motorized shades using simple voice commands. "Alexa, open my shades!" This hands-on experience gave our design team a tremendous boost of confidence in the latest motorized options—and that translated to a big boost in our motorized window covering sales. The effect was so dramatic we equipped each designer with a motorization kit and an Echo Dot (which we gave away free to clients who purchased motorized shades). There's nothing quite like giving your clients the power to open window shades verbally! And for those who prefer touch commands, be sure to have remote controls handy too.
If you haven't made motorization and automation a priority in your product offerings yet, you're missing out on a major lucrative opportunity. Advertise it, talk it up, and make the experience hands-on, then watch your sales and profits soar!
About the Author: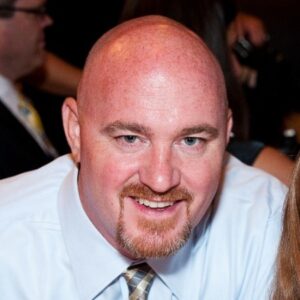 Oliver Schreiber began his sales career more than 30 years ago and is CEO of Beltway Blinds in Washington, D.C., Maryland, and Virginia. He leads a team that generated more than $11 million in sales last year. He has been a speaker at the International Window Coverings Expo, has received awards for being the largest-volume dealer with Alta Window Fashions for four years running, and sits on the National Advisory Committee for a window covering group, Exciting Windows!. Learn more at beltwayblinds.com.