Vesta was founded in the 1980s and is based in Pendleton, South Carolina. Second-generation Bret Jackson has run the family-owned business for more than 28 years and recently son Nick came on board as operations manager. Together with six employees, they provide the U.S. market with some of the world's finest and highest quality window coverings, some of which are sourced from leading European manufacturers. Vesta's product line includes a wide variety of designs, including multiple design award-winning products and various materials and finishes. In addition, custom-made rods and tracks, innovative new products and individual product advice complete the Vesta package.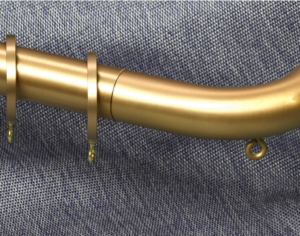 WINDOW FASHION VISION: What benefits does Vesta offer?
BRET: As a team, we always look for exciting and new products to surprise our customers. With our many years of experience, we know what it takes to offer a first-class product range and the best quality. But, of course, we also follow trends and are inspired by innovative products. At Vesta, it is our particular concern to shine with excellent service, reliability and speed in implementation in addition to a selected product range.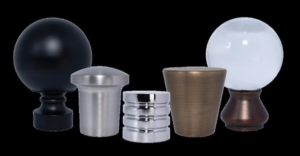 WFV: Which markets do you serve and which area do you specialize in?
BRET: Besides inns and small boutique hotels, equipping private homes is a large part of our business. The requirements and tastes are sometimes very different, but that's where the challenge lies. I enjoy adapting to each project and finding the perfect solution for my clients.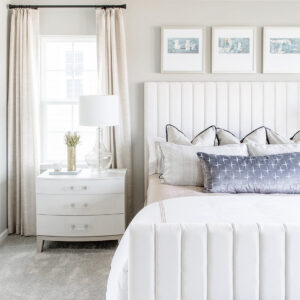 WFV: Who are your partners and which brands do you offer?
BRET: We have worked with many partners worldwide over the years. BÜSCHE from Germany has become an exceptional partner, who reliably inspires us with first-class designs. Our relationship has prospered due to mutual respect, trust and communication. These critical ingredients develop lifelong friendships and an eagerness to collaborate.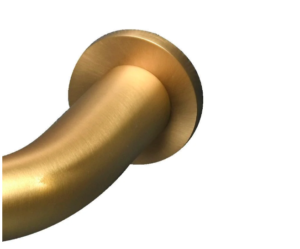 WFV: Which is your product highlight right now?
BRET: With 26 collections, it isn't easy to single out one particular curtain set, as they cater to different styles and sizes/diameters for different room scenarios, from cozy living rooms to prestigious conference rooms. A popular all-rounder, however, is the APOLLO collection, as it is highly customizable with five finishes and various endcaps or French returns. In addition, there is also the high-end collection EUROPEAN ELEGANCE made of brass from our partner BÜSCHE, which makes sophisticated design possible. Both collections can be wonderfully adapted to a wide variety of room situations.
NICK: We travel worldwide to select products, always looking for unseen designs and sustainable innovations. So, often, partners approach us with new collections created in collaboration with renowned designers and, like some BÜSCHE products, that have won various design awards. So, inspiration is multifaceted for us and finds its way to us through the most diverse channels.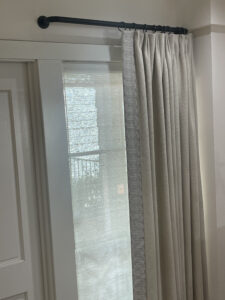 WFV: What is your secret to running a successful family business for so many years?
BRET AND NICK: Our secret to success lies within our mission statement. At Vesta, we start with "Why." We are in business to create a compelling customer experience and help our customers achieve their design ambitions. This has driven the success of Vesta for many years; however, this is only possible with reliable manufacturing partners like BÜSCHE. Therefore, teamwork is paramount to success. » VestaDraperyHardware.com