Zipscreen shading system elevates outdoor spaces 
Living in the northern United States, winter can linger for as long as six months. So, when the warm weather finally returns (for some, "warm" is anything above 40 degrees), northerners are ready to spend as much time as possible soaking up the fresh air and sunshine and enjoying the natural landscape and views in their outdoor space. Which got these Minnesota homeowners thinking …  
What if there was a way to create an enclosed outdoor space that protects from the wind, rain, bugs and the strong summer sun so you can take advantage of outdoor living beyond the summer months? 
Their patio seemed like the perfect space to create this three-season outdoor sanctuary. Utilizing the roof from the sunroom above, they could create a screened in enclosure without requiring a full build-out. The space would be transformed into a cozy outdoor living area for entertaining and a work-from-home space during the warmer months. 
Their requirements for the enclosure: a solid and durable system to withstand the elements (Minnesota seasons can be extreme). The materials should be high quality and complement the home's style. They also wanted the convenience of a motorized system that could easily be operated via remote control or by using an app. 
They found the perfect solution at the International Window Coverings Expo: TEXTON's Exterior Shading Solution using Rollease Acmeda products. Rollease Acmeda's robust Zipscreen exterior shading system utilizing their Automate motors and controls was paired with their Texstyle X-Weave fabric. The Sand color fabric perfectly complemented the siding and was color-coordinated with the headrail and slim side channels to create a seamless look for this "extension" to the home. The fabric's 10% openness allowed a clear view to the beautiful pond and wooded area in their backyard.   
Rollease Acmeda is committed to developing quality products and solutions, which are continuously evolving to meet the needs of their customers and consumers. The company is dedicated to helping trade customers (fabricators, installers and retailers) maintain and grow their businesses through innovative product design, training and support. 
A Trusted Partnership Makes All the Difference 
The critical aspect of the finished look resides in a solid partnership with the fabricator. This is an aspect that Rollease Acmeda does not take lightly, which is evident by their long-standing partnership with TEXTON, a leading fabricator and installer of Rollease Acmeda interior and exterior shades.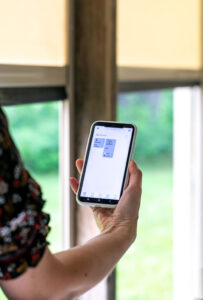 "At Rollease Acmeda, we work closely with our fabricators and installers, providing thorough technical support and product training to ensure the utmost quality of our systems, and that has been the case in our partnership with TEXTON over the years," says Kevin Leon, Rollease Acmeda's training specialist, key accounts. "This dynamic has allowed us to boost our presence in the growing outdoor living industry with our Zipscreen system and outdoor shading solutions."  
There's a reason why the Rollease Acmeda Zipscreen system is a favorite among installers. It's easy to install, looks great and is built to last. That's why the partnership between TEXTON and Rollease Acmeda has been successful in crafting a superior exterior shading product that is manufactured and installed in a precise, professional and timely manner. 
Why Exterior Shades? 
From a homeowner's perspective, exterior shades are great way to maximize living space and increase your home's value. 
"Once an exterior shade is installed on someone's house, everyone on the street will see it and will be calling the retailer to order theirs. It's like a giant billboard for your business. Many retailers find they do multiple houses on the same street, within a couple of months, because of its uniqueness and popularity." —Jeff Miller, TEXTON's product manager. 
From a business owner's perspective, selling one exterior shade is equivalent to selling four or five interior roller shades. Exterior shades are a premium product, and once retailers sell one, they quickly realize how much more income they generate for their business. 
"As the manufacturer, we're continually asked by our retailers how they can differentiate their business and increase revenue," says Ryan Crist, TEXTON's director of sales. "Too often, we find that retailers are not taking advantage of all product lines. The interior window treatment market has become very crowded in recent years. But those that offer exterior solutions really stand out in the field. Once a retailer has sold an exterior shade to a residence or business, it gives them a 'leg up' on any potential interior shade business." 
TEXTON takes a hands-on approach to growing a retailer's business by helping them learn everything they need to know about selling exterior shades and providing the training they need to be successful at it. That way, when a customer is considering getting into the exterior shade market or changing manufacturers, their sales and product management teams lead an onboarding process to familiarize the retailer with the product and expectations. TEXTON also invites retailers to their Dallas, TX, facility to train with their team for measuring and installation. Since TEXTON provides turn-key service (measure, manufacture and install) within the Dallas-Fort Worth area, it allows their team to refine the product based on real-world scenarios and provide realistic hands-on training to customers. 
Sponsored Content by Rollease Acmeda