Half of 2023 is nearly history. How is this possible? Summer is upon us and the International Window Coverings Expo, High Point Market and Exciting Windows! Conferences are all in the rearview mirror. It doesn't seem right, but it is. I do hope you attended one or more of these industry events and that you learned something new to take to your business, that you found new resources to boost your profitability and that you reconnected with friends.  
Re-energized and feeling positive, it is time for some CEO work. The work of working on the business, not in the business. Ideally, you should take time each month (if not each week) to do activities that up-level your business, as well as your business acumen. But, at this halfway point in the year, I want you to look a bit more closely at your business. Particularly if you have not developed the practice of doing this regularly, quarterly reviews are the minimum. I especially like the second-quarter review because we have enough data to see the year's trends, but we still have enough time to either get back on track or to put the pedal to the floor and blow out our goals.  
Your Quarterly Reviews Should Address These Five Key Areas: 
Finances

 

Sales and Marketing

 

Operations

 

Team Management

 

Year-End Goals

 
Finances
In reviewing your finances, start with an overview of your financial health by looking at your balance sheet, income statement and cash flow statement.  
Look to see if you find trends in your revenue—either going up or down—and see if you can determine the reason for the trend. Did you take on soft treatments and average sales are higher, therefore so is the revenue number? Do you have a salesperson who is underperforming that you have been ignoring? Understanding the reasons for changes enables us to plan accordingly to maximize or mitigate them.  
Look at the profitability of your business. Do you know which products and services generate the highest profit margins? You are in the driver's seat. You can and should choose to sell the items that are the highest profit centers for your business. Things happen when we decide on them, not by accident. Identify any areas where profitability has improved or declined and evaluate the reasons behind these changes. 
Look at your budget and compare projected to actual. Also compare the first second quarters of last year to this year. Look for areas where you are either on track or off track. Remember, whenever you find you are exceeding your own goals, always take time to give yourself a high five…then figure out why and do more of that!
Sales and Marketing
Look at your sales for the first two quarters, again comparing them to the goals you set as well as to the same period last year. This year may be different from typical previous years. Most of us in the home industry are not holding ourselves to an expectation of duplicating or exceeding the sales numbers of 2022 or even 2021, but, instead, we are projecting growth against the 2019 sales figures. As an aside, all of the goal-driven entrepreneurs I speak with are still giving an eye to 2022…even if it's just to have the big carrot. At Window Works and now at Exciting Windows!, Vin has trained us all to aim as high as possible because then no matter what we achieve it is almost guaranteed to be outstanding. So, do you, but do something. Have goals for gross profit for every salesperson, including yourself. Talk about the profit margins so everyone understands them, strives for them and achieves them.  
Also take a look at the effectiveness of your marketing strategies for the first half of the year. Identify the successful strategies and ask how you can capitalize on them. See if any fell flat. Can you improve them or should you discontinue them? Do you need to invest in a social media/digital marketing agency? We use Hamilton Creative for all of our businesses because with so many responsibilities on our plates, we know the things we should be doing and the things we are better served by outsourcing. Analyze your data and make the decisions that are in alignment with your strengths and gaps. 
Operations
You know I harp on the importance of established, documented, duplicable processes and systems and it is for good reason. Having a strong, efficient back end is like having an efficient, smooth-running engine in a car. The snappiest paint job and a luxury interior are useless if the car can't take you from A to B. This is the same in our businesses. Do you have mistakes that are happening more than a few times every month? This is an indication that there is a gap in a process. Simple things like does your installer know before he goes to the home if the replaced blind goes in the garbage, in inventory or back to the vendor for credit? And do you have an area designated for blinds to be processed post-service call? Or do you have piles of blinds, parts and RMAs sitting in every which place?  
Without a defined process that everyone follows, you are likely losing money in uncollected RMAs and trip charges. This is your money, money that could be used toward advertising, new hires or a vacation. When assessing your operations, consider all the systems and all the people who interface in each system and begin step by step in redefining them for efficiency and profitability.  
Team Management
Look at the performance of your team, both as individuals and by department. Do you have guidelines and norms established for installers, office admins, sales reps? If not, work on this. How can you determine if an employee is exceptional if the bar is not established? If you do have finite job descriptions, next look individually to see if each person is performing under, at or above expectations. If under or at expectations, do they need additional support in the form of training, weekly meetings or mentoring? In this review process, you need to consider both their performance as well as your performance in supporting them and enabling them to be their best. If you find any gaps, create a plan to turn things around.  
Year-End Goals
Finally, review the 2023 goals you established back in Q4 of last year. Start at the top and go through each one. If you are moving in the right direction, is there anything you can do to exceed the goal? If you are not heading in the right direction, what will you do about it? Do you need to focus and rededicate to your mission? Do you need professional development in the form of online classes, trade organizations or business coaching? Do you have the right team in place, a team that works together toward the goals in harmony and enthusiasm? 
This is your business. You are an entrepreneur because you wanted to call the shots, because you wanted to be in control of your destiny. So, are you? Do you see the gaps in your business and make changes? Or do you function like an employee, floating through every day observing what isn't right but not doing anything about it? Mediocre employees show up, complain about the circumstances and take no responsibility for change. Entrepreneurs show up, see what can be improved and work on doing exactly that. Change can happen small, day by day, month by month, and this is OK. What is important is making the time for self-assessment, creating the plan of action and then committing to the execution.  
As I said earlier, the end of Q2 is my favorite quarter because the year is not written in stone yet. We have plenty of time to pivot, to lean in, to do whatever it takes to reach our year-end goals. Here's to you achieving yours!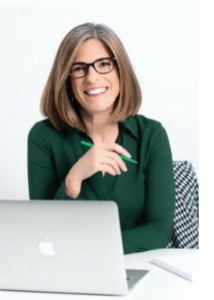 With four decades of industry experience, LuAnn Nigara is an award-winning author, a keynote speaker and the host of two podcasts: "A Well-Designed Business" and "Window Treatment for Profit." She is also part of the ownership team of the Livingston, New Jersey-based Exciting Windows! and Window Works. Through Exciting Windows!, LuAnn University and her one-on-one coaching services, Nigara teaches window treatment pros and interior designers how to operate profitable businesses.   
» LuAnnNigara.com » LuAnnUniversity.com » ExcitingWindows.biz