Whether consumers are seeking safety, convenience or just a great-looking window covering, cordless window coverings are a great option—and a booming category.
If you've ever heard hype about cordless shades being an inferior product, throw it out the window. "Cordless shades historically have received negative PR around reliability," says Kevin Mayer, director of strategic business development at Rollease Acmeda. "Springs would lose tension or limits would drift. Resolution was not a simple task and required a professional repair."
This misconception may come from the fact that not all cordless shades are created equal. "A client will see a cordless shade from a big-box store and wonder why it is so much cheaper than a custom EcoSmart shade," says Kelly Clements, president of EcoSmartShades.com. "The reason, of course, comes down to the quality of the components and craftsmanship. I like to point out the fact that most box store shades have closed headrails hiding the interior components. There is a very good reason for this. Their components are not made accessible because it is a throwaway product. When it fails (and it will fail), that shade will be in the landfill and the client will need to buy a new one. Quality custom shades have open headrails for a reason. It is important to be able to access the inner workings in order to keep them out of the landfill and in the client's window."
Interested in learning more about cordless headrail systems for roman shades? Check out this article by Window Fashion VISION columnist Kathryn Dillon.
People who invest in quality products should have no qualms about their durability—especially since many products now come with a warranty. If you hear rumblings that cordless shades are too expensive, remember that quality counts—and that, sometimes, this complaint comes from the fact that many cordless shades are motorized, which adds significant benefits but does make them more costly.
When consumer hear the words "cordless shades," they may picture the less functional window coverings of old. "Remember the roller shades that would zing up and wrap around the dowel and never really worked?" says Clements. "Cordless roller shades have come a long way from those days. (They) have smooth, controlled lifting capacity and hundreds of gorgeous decorative fabrics."
They also contribute to beautiful spaces, she adds. "When they are not needed, they practically disappear. The fact that they can be cordless adds to that appeal of an almost completely unobstructed view when raised."
If you haven't paid attention to this category in a while—or even if you have—it's worth investigating the new offerings and best practices for sales and installation available now.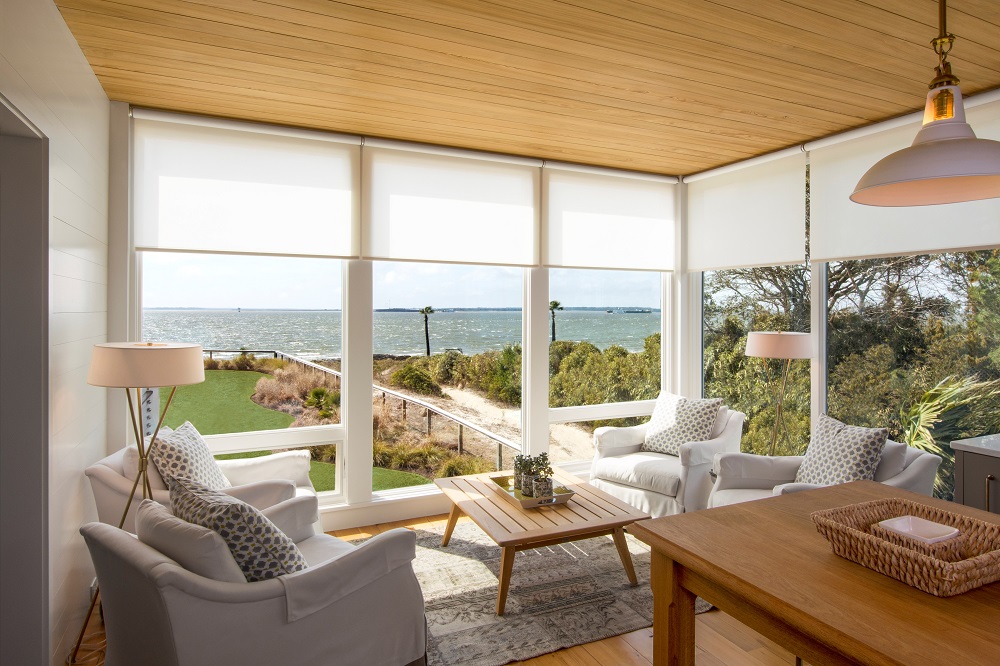 What's new in cordless shades and cordless hardware?
Due to the popularity of cordless shades, there are new products coming on the market all the time. J Geiger has seen so much success with its sleek R Series—which has been popular in the luxury market—that it is launching a secondary brand this year. "Inception Shades by J Geiger will be motorized with a sleek wire-free/screw-free profile that looks like the R Series, but the product will be more accessible and easier to install," says Kendall Flock, the company's marketing manager.
Comfortex has already debuted three new offerings this year. Its Friction Fit mounting option for roller shades is intended for windows where drilling isn't possible or desired. "This is a great option for installers when mounting on cement, tile, ornate woodwork or metal is required," says Executive Vice President John C. Fitzgerald.
The company's Color Lux Cellular Shade is available in more than 800 colors, and the Color Lux Sheer Horizontal Shadings line has new fabrics and over 400 colors. Both products are now available with Bluetooth technology that allows homeowners to operate shades from a mobile device using the free Color Lux Bluetooth App (no additional devices are required).  
Easy Spring products continue to be top sellers for Rollease Acmeda. "The line completely eliminates any cord loops and includes options for wand control or adjustment directly on the hembars," says Mayer. "The system works for a variety of shade types and sizes, including open roll, cassette shades and dual shades."
The Easy Spring and Automate lines are compatible with the company's new P95 cassette, which offers a fabric wrap option for a premium look and brings an updated design to the cassette category, according to Mayer. "The Easy Spring Wand system offers a wand that combines a high-quality, sleek profile with a reliable, easy-to-lift and -lower operation," he adds.
Staying in the hardware category, Pacific Heritage is introducing several new programs this year. The company is now the U.S. distributor of the Bloc Wand (shown below) from Bloc Blinds. "Our wand represents a simpler, safer way to raise and lower shades than traditional chains or cords," says Vice President of Sales Ramiro Ramirez.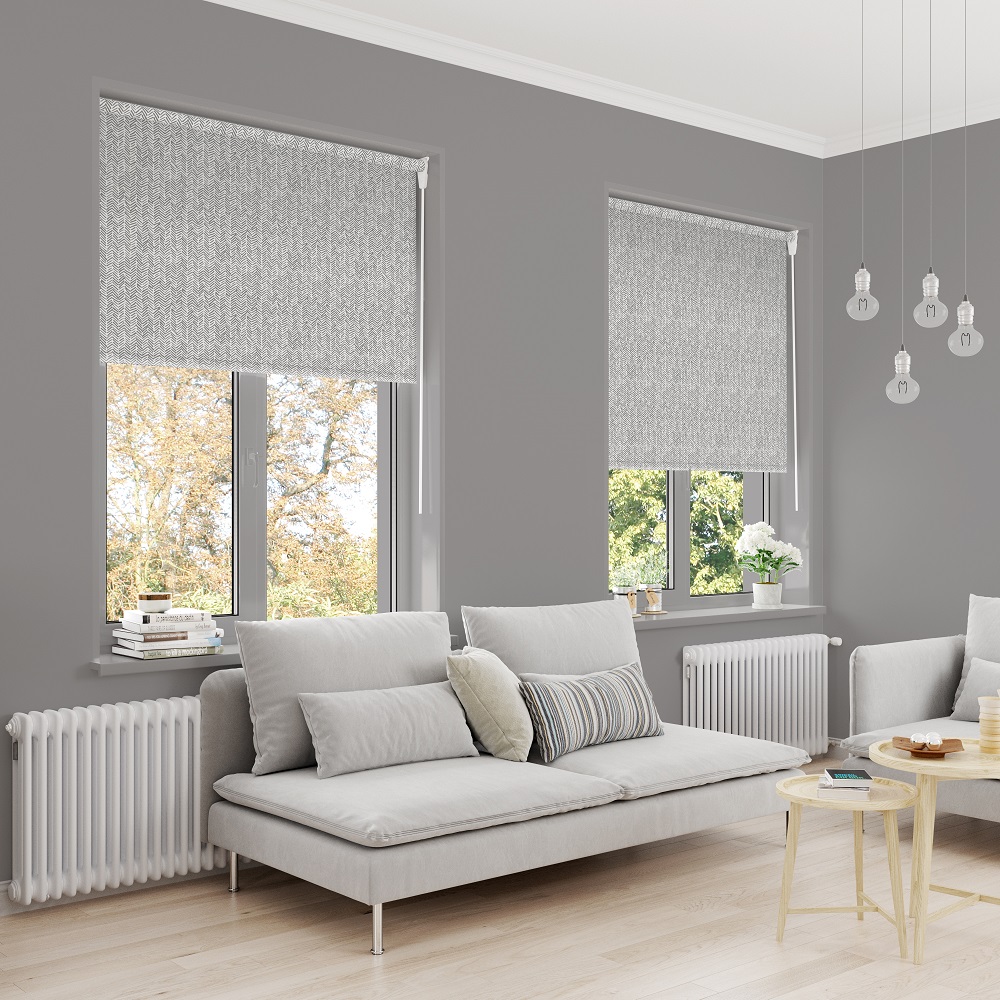 The new xPro-lite and xPro-max lift system allow for easy fabrication of cordless cellular, roman, woven and pleated shades, as well as wood and faux-wood blinds. They require no special tooling.
In addition, the company's FreeStop ABS/Gravity system allows consumers to operate roller or zebra shades with the touch of a finger. "This system will allow for the narrowest cordless shades in the industry," says Ramirez.
Yes to motorization = no to cords
Increasingly, consumers who want cordless products are turning to motorized window coverings. "If a client needs to only push a button to raise and lower their shades, they are far more likely to use them and get the value for which they are paying," says Clements. "Frequently, clients have shades that they never use because it is so inconvenient. That client is not saving much energy, controlling the glare or enjoying as much privacy that they paid for just because they did not get the right operating system." Motorized cordless shades can come to their rescue.
"Motorized shades provide many of the same consumer benefits (as) cordless shades, such as no exposed cords, no required tensioner to mount and a clean appearance," says Fitzgerald. "Motorized shades, which have an upcharge, do enable a consumer to use apps to control timing, scenes and remote access," giving them convenience they love. To make things easier for installers, Comfortex utilizes the same hardware for cordless and motorized cellular shades, sheer horizontal and roller shades with a cassette.
The reliability factor sometimes rears its ugly head again when designers start talking about motorized window coverings. "Some homeowners are leery of motorization because they feel as though more technology just means more potential for something to break," says Flock. "In reality, that's not the case. Motorized products are handled far less than manual shades and more apt to stay clean and intact."
If consumers express concerns about price, there are ways to mitigate that. "The type of motor and number of motors used for a shade installation have a huge impact on job cost," says Flock. "As such, we frequently use coupler brackets to drive multiple shades with a single motor. This helps us to complement interior architecture and elevate aesthetics without having to add more motors and wire locations."
"There is a solution for every budget," says Mayer. "Our entry-level Easy Spring offering enables safe control of budget-centric installations, while our Automate motorization line offers a compelling experience for those willing to spend a bit more (but still less than the 'premium' brands)."
Rollease Acmeda recently introduced its Next Generation Automate motor line. "The motors feature a variety of innovations that further improve both the fabricator and end user experience," says Mayer. "The Automate range includes motors for all shade types and sizes, and supports various power requirements (rechargeable battery, DC and AC)."
Selling cordless treatments to consumers
For business owners and homeowners, safety is a top reason to invest in cordless window coverings. "We have all heard or read about the dangers of corded blinds and shades. There is no need to expose yourself to potential legal issues," says Ramirez (not to mention the agony of losing a child or pet). "With the amazing cordless products available today at every price point, there is no reason to expose anyone to unnecessary risks."
Designers looking to specify more cordless shades should begin by educating themselves. "No two systems are the same, so find one or two that work best for you and your clientele and become very familiar with how those systems work," says Mayer. "Rollease Acmeda provides comprehensive documentation for each of our systems readily available online, as well as virtual training sessions where our experts share their knowledge." Color Lux also has multiple educational options, including YouTube videos, virtual training and its Color Lux University classes.
Once you've learned more, it's time to cut the cord and give cordless blinds a try. Whether it's through motorized products or those operated by hand, there are too many benefits to these innovative products to ignore.
Photo at top provided by Comfortex