By O'D McKewan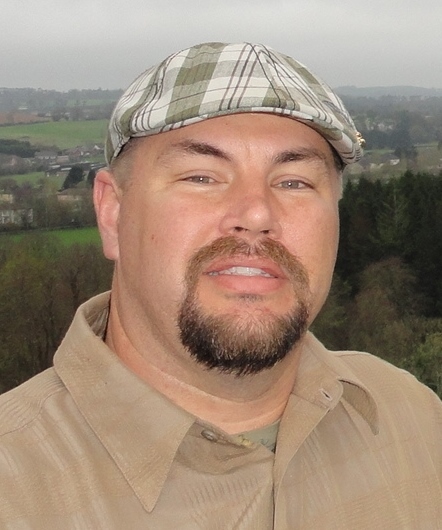 I generally begin all of my motorization courses by explaining that there are four basic items required for selling motorized window coverings. The first is a window covering. I know it seems obvious, but it should be the first thing you try to determine with your clients. Since almost all window coverings can be motorized, it is much easier to determine the window covering type and then build a motorization system around it. Trying to specify power supplies and wiring and control types without knowing what kind of window coverings you are going to use can cause you a lot of stress, waste a lot of time, and leave you and your client with undesired results.
The second item for motorised roller shutters or window coverings is a motor type. Again, this seems obvious, and most dealers rely on their manufacturer to determine the motor types. But the more advanced you get with motorization, the more you can customize your project by specifying the type and size of the motor that will work best for your specific needs.
I like to break motor types into four simple categories:
1. Tubular motors (the most versatile): They turn tubes that can be used to lift and lower multiple types of window coverings, including roller shades, sheer shades, roman shades, cellular shades, blinds and awnings.
2. Track motors: They move carriers back and forth for draperies and panel tracks.
3. Horizontal motors: They rotate tilt bars in the headrails of horizontal blinds.
4. Cellular motors: They turn the shafts in cellular headrails to lift and lower cords for cellular shades and roman shades.
Looking to become a motorization expert this year? Check out the Window Fashion Certified Professional FastTrack program on Motorization.
Once the window covering and motor type have been selected, the next determination is the power supply needed for the motor. We will take a much deeper dive into power supplies later on in the series, but to start off, you will need to know if the motor you are using is low voltage (9v to 36v) or line voltage (120v). If you have a line-voltage motor, it will have to be plugged into an outlet or connected by an electrician in a junction box (J-Box). If you have a low-voltage motor, you generally have a choice of some form of battery power or using a plug-in power supply.
This is also were the discussion of wiring comes into play. I often get asked which is better: battery or hard-wired. The answer is hard-wired if you have the opportunity to do so. Although battery-powered is often the easiest and least expensive option up front, it also requires consistent maintenance and future costs. While investing in the wiring does cost more in the beginning, it almost always requires less maintenance and a better return on investment in the long term.
Lastly, you will need to determine how to control the motors. The most common option these days is a hand-held remote. Hand-held remotes use a form of radio frequency (RF) to communicate with the motors (much like a garage door opener). There are also wall switches and certain sensors that use RF to communicate with the motors.
Most motor manufacturers use proprietary RF signals so that you can only use their remotes and sensors for their motors. A newer universal RF signal is being used by some manufacturers, which allows for more options for controls, but we will discuss that later this year.
Another option for controlling the motors is via an automation system. There are many kinds of automation systems, including whole-home automation, building control systems, Wi-Fi/mobile app control systems and even voice control systems.
As technology evolves, our options are ever-changing. So are your clients. I look forward to elaborating on motorization technology in upcoming articles.
O'D McKewan, the product coach for Window Covering World, is a master of motorization and a leader in the motorized window covering field. He has over a decade of hands-on experience with motorized window coverings, including fabrication, installation and selling.