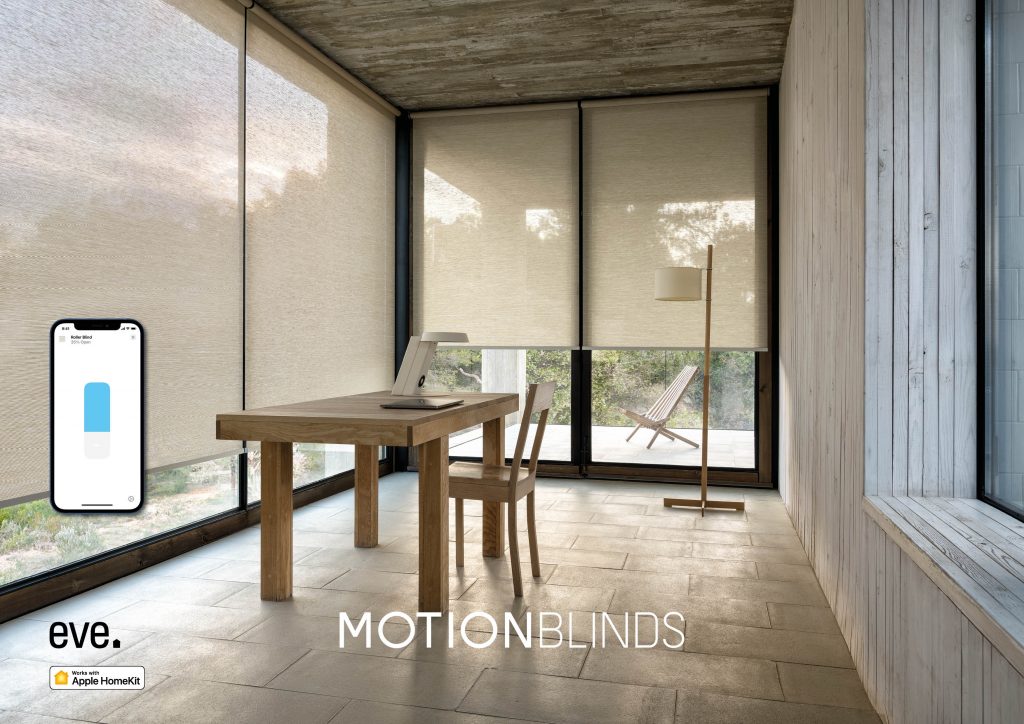 Coulisse plans to release a set of wireless motors for roller blinds, Venetian blinds, cellular shades and curtains that work with Apple HomeKit technology later this year.
The first product in the MotionBlinds system will be a roller blind motor. It will be available in the second quarter of 2021. Additional products will be released over the course of the year. The technology was developed in collaboration with smart home specialist Eve Systems of Germany.
"This new motor range is a game changer in the interior window coverings market," said Christiaan Roetgering, owner and CEO of Coulisse, in a press release. "The simplicity of both installation and use is unmatched. All complexity is eliminated, and the installation time (is) drastically reduced. Combined with the fact that you don't need a hub anymore, this offers major cost advantages. It opens up the way to make motorized blinds available to a broad audience and widely embraced as a product that brings joy and value to everyday life in the home."
The new MotionBlinds system allows motorized window coverings to be programmed and controlled directly from an iPhone. "As the blinds connect via Bluetooth, the set-up does not require any gateway or bridge," said Jerome Gackel, CEO of Eve Systems, in a prepared statement. "By simply scanning a QR code, the blinds are automatically and securely set up (and) ready to be controlled by app or voice. In just a few seconds, you are done."
Another benefit of the MotionBlinds system is that it will seamlessly interact with other HomeKit-certified accessories, including lights and thermostats. This is a reflection of the growing movement toward whole home automation systems, which allows users to control several home accessories with one system.