After spending a few days at the International Window Coverings Expo in April, I got to walk the show floor and take a look at all the new innovations that are being introduced into the market. One such innovation is the integration of Bluetooth technology with motorized window coverings. If unfamiliar, Bluetooth is a wireless communication protocol that has transformed the way we interact with our environment and its application in motorized window coverings has revolutionized comfort, convenience and energy efficiency.  
We all know that motorized window coverings provide an elegant and effortless solution for adjusting blinds, shades, and curtains and enhancing privacy, light control and energy management. Most manufacturers offer motorized window coverings that are controlled through proprietary remote controls or elaborate third-party communications that require an additional Wi-Fi hub. However, the integration of Bluetooth technology has taken the control of motorized shades to a new level by offering the elimination of remotes and hubs. 
Bluetooth technology can now serve as a direct bridge between motorized window coverings and various control devices, such as smartphones, tablets or voice assistants. Just like how your phone can connect to a wireless headset or speaker via Bluetooth connectivity, now users can remotely control their window coverings via Bluetooth. This is done by downloading the manufacturer's app and following their on-screen directions to link the motors to the phone/tablet. Once this is done, you can program and control the shades directly from the mobile device anywhere within Bluetooth range.  
Bluetooth range is one of the major considerations of using its technology. Although Bluetooth is easy to connect and to use, it does have its downsides. Most Bluetooth signals are not very strong and have a limited range. This means that the distance from your mobile device to the motorized shade will need to be considered when trying to operate the shades. If it is too far away, it will not communicate. That is why most manufacturers offer an additional Wi-Fi hub that can be used for larger areas or to connect with other home automation devices. These additional hubs are not necessary, but they offer increased range, use of voice assistants and can be used in conjunction with other types of electronic devices. 
Another thing to consider about Bluetooth connectivity for motorized shades is battery life. Although the manufacturers I have seen so far are using Bluetooth LE (Low Energy), there is still the issue of battery drain—both on the motor side and the mobile device side. While most of us are used to charging our mobile devices on a regular basis, that is not the case for our motorized shades. You need to consider the power supply you will be offering for your motorized shades. Bluetooth uses two-way communication and generally is always working to receive or send a signal. For this reason, battery life can be limiting. There are too many variables to determine a shade's standard battery life, but just be aware of your clients' situations and whether it would be better to offer a hardwired or plug-in option.
The major advantages of Bluetooth motorization is its ease of use for the end user and the economical option of not having to buy additional accessories such as remotes or hubs. With the apps I have seen so far from manufacturers, the end user has a large variety of options to program and control all of their Bluetooth window coverings, including adjusting limits, setting favorite positions, creating scenes and using timers—all within the app and without the need for remotes or special tools. This can also be a great advantage for installers as it can reduce installation times and on–site repair visits. I believe we will see more manufacturers offering Bluetooth options, but just be aware it is not always the best option for all clients. And remember to keep current in your knowledge of technology!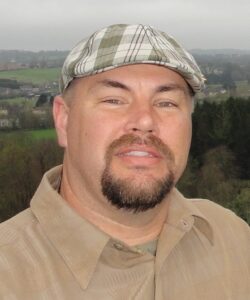 O'D McKewan is the product coach for Window Covering World, an expert on motorization and an industry leader in the field of motorized window coverings. He has extensive hands-on experience with motorized window coverings, including fabrication, installation and selling.