Yelena Gerts, interior designer and CEO of House of Style & Design 
By Jennifer Jensen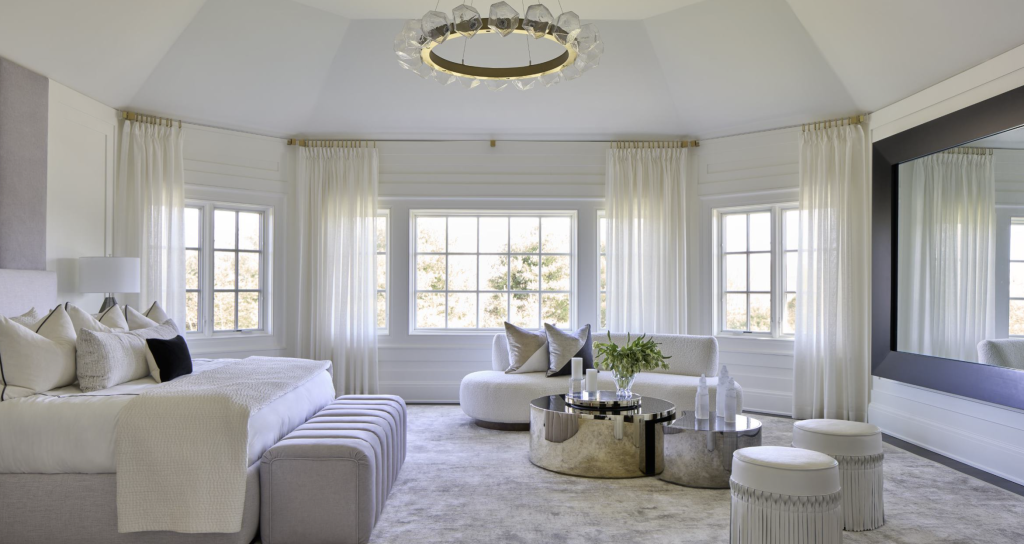 New Jersey-based interior designer Yelena Gerts is all about creating luxurious spaces for her clients' everyday spaces. When asked to design this grand living room for her client, a family of four in Colts Neck, New Jersey, which is featured on the cover of this month's Window Fashion VISION magazine, she jumped at the chance. The client gave her a clean slate for their 10,000-square-foot-house—a designer's dream.
The house was a "beautiful canvas with an open concept, large windows, and the perfect layout," she said. The goal was to create a house that was elegant, luxurious, and timeless yet functional and practical. "They wanted a very light, open, spacious, luxurious space," Gerts said.
She said the client wanted to have that feel of being in a luxurious hotel lobby, not a typical room that everyone has. The house features a two-story foyer that is divided into three zones for style and function. The grand living room features large, floor-to-ceiling windows that are dressed in super-lightweight wool drapes to create a sense of luxury you can see from each point of the house. "The wow factor is those Dedar drapes," Gerts said.
"It's like a cashmere scarf hanging down from the ceiling." She described entering that room as a "breathtaking moment." The windows and the drapery are huge. "That really made this room," she said. "The windows are really the soul of this room." The gray area rug's subtle abstract pattern became "the neutral foundation for the whole space," she said. There is a mix of different textures in the room. The main seating is an extra-long sofa upholstered in high-performance white linen, which was custom-made and sized to fit the room. There are mirrored surfaces that keep the space soft and airy, Gerts said, as well as contemporary art pieces. The other spaces in the house all have a similar palette, but each have their own voice, she added.
Yelena Gerts is an award-winning luxury interior designer and CEO of House of Style & Design based in Holmdel, New Jersey. She started her career in interior design after 15 years of experience in a luxury retail environment. "I took the leap to pursue my true passion for design and started my own business," she said.
She now leads a team of other designers and experienced employees who specialize in turnkey residential interiors, renovations, new construction, smart home solutions, and custom window treatments. She is also an allied member of the American Association of Interior Designers. In 2022, the firm received six awards in design from the association.   
Her company's motto is to "create interiors that transcend a feeling of everyday luxury with style, function, and comfort."   
How would you describe your design style?  
YG: Luxury that is modern and comfortable yet elegant and timeless.  
How do you ensure a design will remain timeless and in style?  
YG: To make something timeless, I try to remain true to the essence of the project and the client. Trends are good for accents and styling that can be easily changed while making sure that the more permanent elements are classic and unique.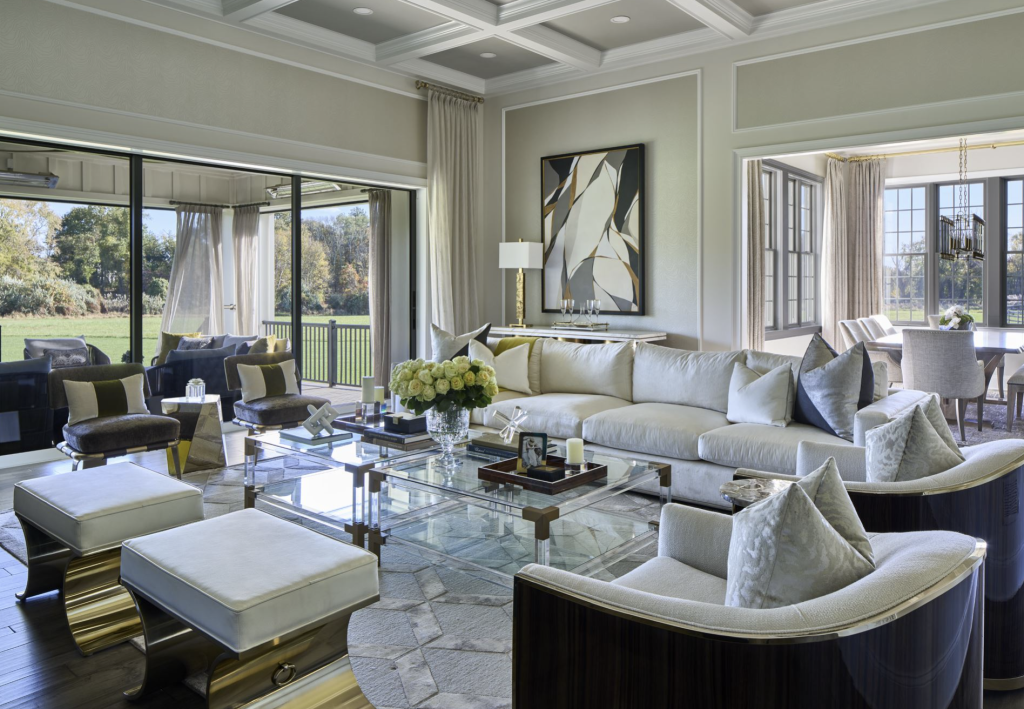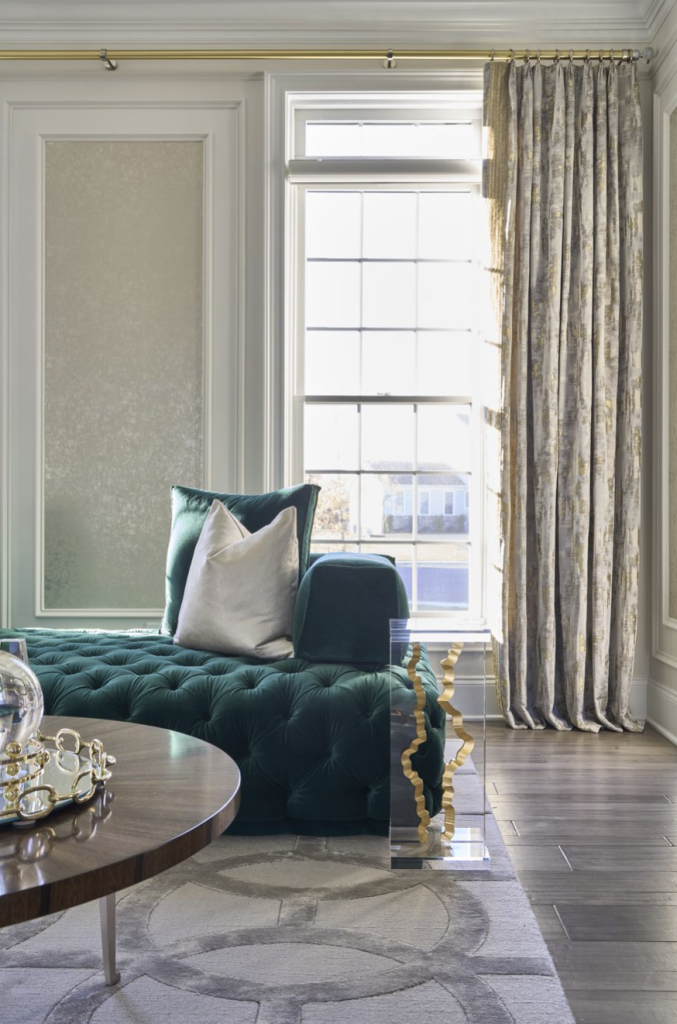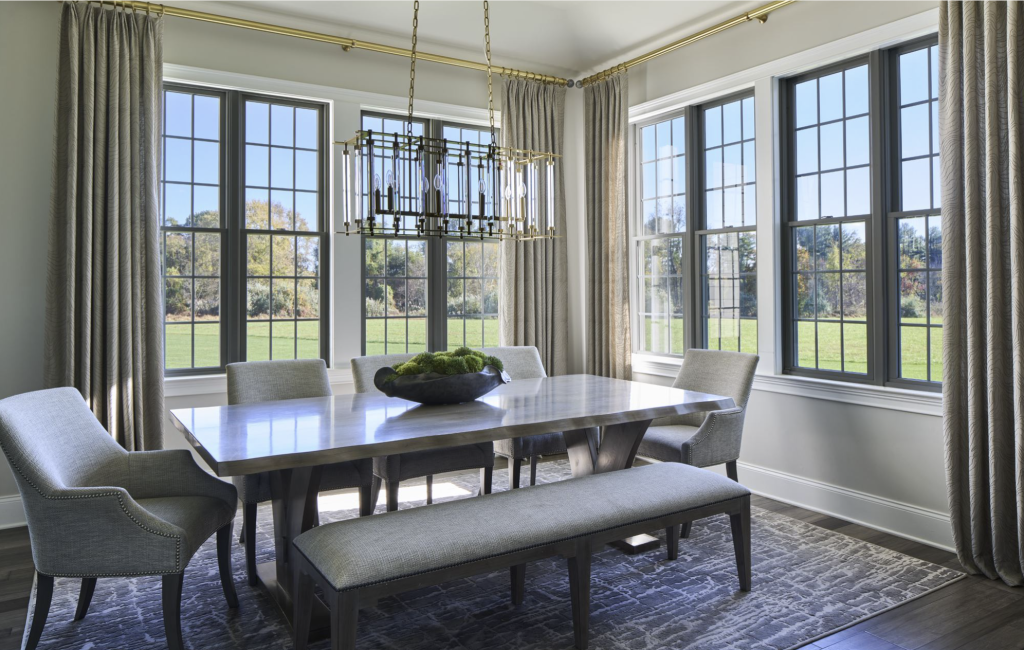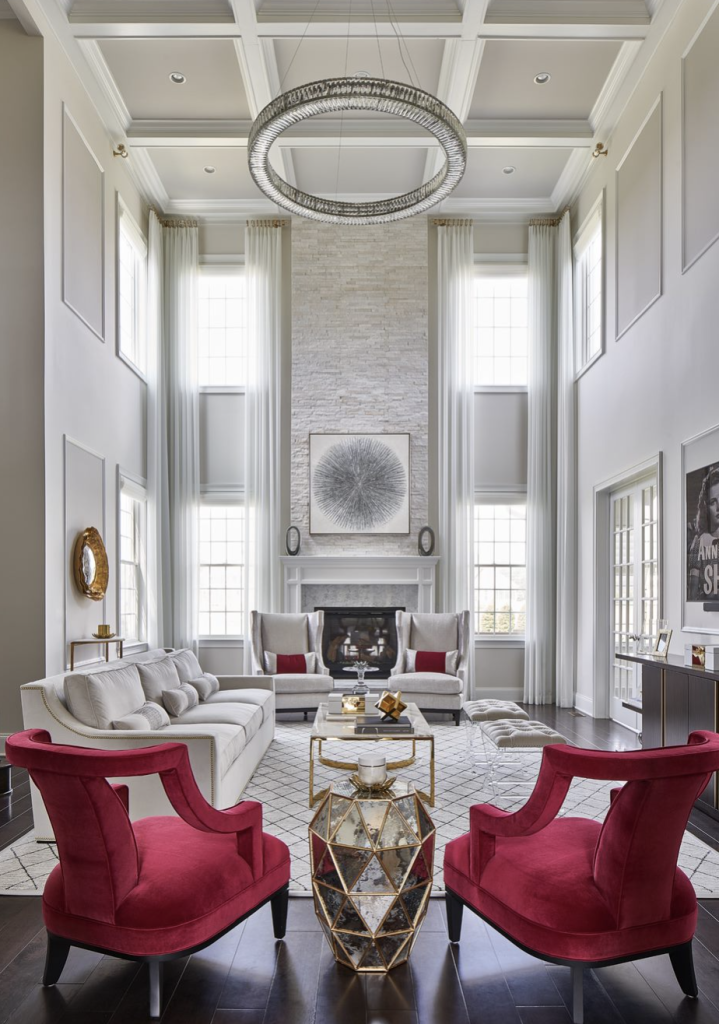 Where do you look for inspiration?  
YG: Travel is a major factor of inspiration, getting out of the everyday environment and visiting trade shows and places with architectural and cultural beauty.  
Where are your favorite places to travel to for inspiration?  
YG: Europe is one of the most beautiful places for inspiration. Italian architecture and Parisian couture are especially inspirational. Seeing new trends and modern fashion helps me think of the lifestyle I want to create with each project. I also love winter-esque places like Colorado; the architecture and color palettes are stunning. Designing a winter chateau is an absolute dream of mine. 
 What role do you feel windows play in the overall design of a room?  
YG: Windows are a luxurious necessity. They are one of the most important elements of the room and complete the space.  
Are there any new trends in design you've noticed?
YG: People are starting to bring color back into the design space. There is a whole new wave of maximalism, textures, colors, and patterns that are making a clear comeback. The 1960s and '70s seem to be playing a part in sculptural forms. Lots of texture and stone in the kitchens and bathrooms are coming in, veering away from the smooth, sleek white that is so popular. Patterned wallpaper is coming back as well.  
Any new trends in window treatments specifically?  
YG: Window treatments are becoming more and more about texture, and motorization is the new normal. The finer materials like silks are coming back, as well as daring trims, from metal and pearls to organic materials in the most sophisticated way.  
 What are the biggest challenges of your job?  
YG: The true challenge is the growing pains of expanding a new business. Growing the team while redefining my business model to accommodate the direction that I want to take is a challenge, one that I am proud to face.  
 What do you love about your job?  
YG: The personal connections that I'm able to form through my business, whether with my clients, my team, or the trades and vendors that we work with. This business is truly about personal connections and learning about others. My business has allowed me to meet people and form relationships that I would never have expected and has given me rare opportunities and close friends. I also love being able to realize the concept of what we are trying to create. Seeing the process through, from the drawing stages to the final installations, is such a joy and achievement. Seeing the amazed and happy looks on the client's faces after they see their new home, which is an unrivaled experience of accomplishment and pride. 
What's next for you?  
YG: The next step for me and my business is opening a luxury design showroom in Holmdel, New Jersey, as well as an online store that will be up and running in the next few months with curated pieces to allow for bringing small elements of luxury to add that elegance and taste to everyone's home.