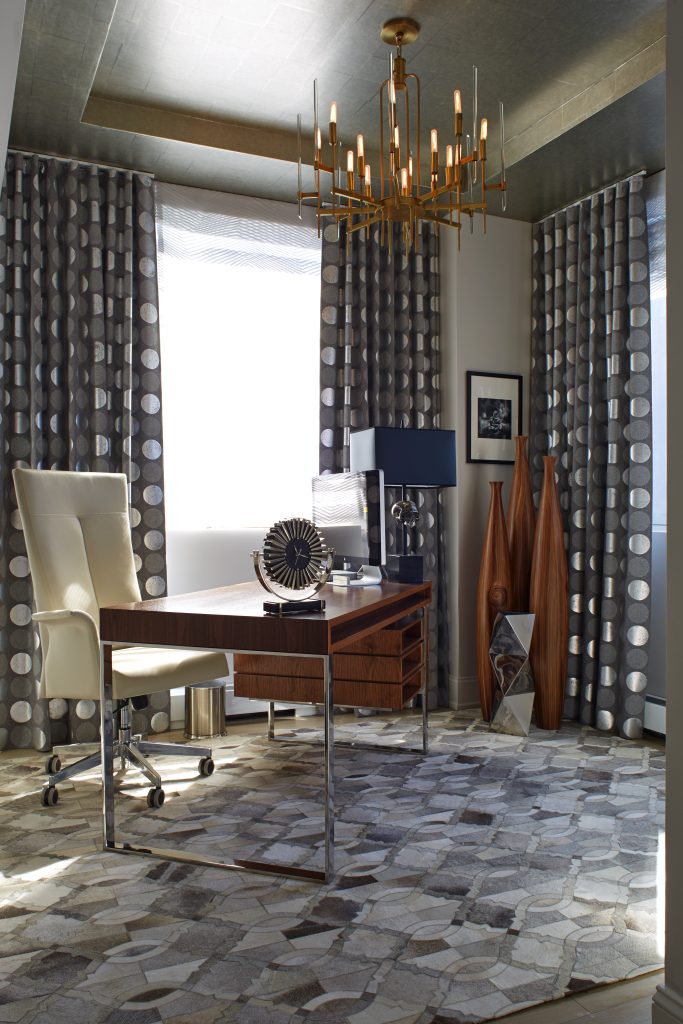 Our homes are a reflection of who we are … they also help us to become who we want to be. — Robin Baron
Interior designer Robin Baron started her career in fashion design, but once she discovered interior design, she moved her attention from dressing bodies to dressing rooms.
For 30 years, Baron has worked on designing interiors for her high-end residential clients through her eponymous design firm, as well as designing and manufacturing her own home furnishings collection and collaborating and licensing her name to others through her design studio.
Baron is a prominent figure in New York City's design community and has served as the president of the NY Metro chapter of the American Society of Interior Designers. Through her involvement in such organizations as the Sustainable Furnishings Council and Women in the Home Industries Today (WithIt), Baron also advocates for the environment and women's rights in the home furnishings industry.  
And although Baron is laser-focused on her interior design work, it is clear from her design philosophy, aesthetic and creative process she still uses her training as a fashion designer. This was easily evident throughout Window Fashion VISION's conversation with Baron.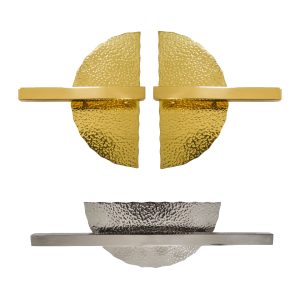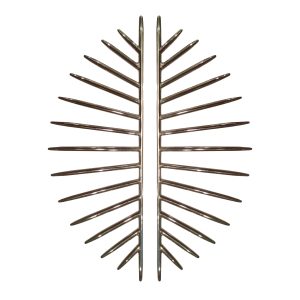 Window Fashion VISION: What is your design philosophy?
Robin Baron: Confidence begins at home. Your surroundings are the first thing you see when you wake up and the last thing you see before you go to sleep. What you have around you—the furnishings, textures, patterns and materials—can influence your state of mind. I want people's homes to exude positivity.
The thoughts you think create the life you live … so think positive. — Robin Baron
WFV: What home furnishings does your signature design studio offer?
RB: I am most known for my hardware. It is my signature collection. I consider hardware to be the home's jewelry. And I have a very large jewelry collection and love to wear big, bold and beautiful statement pieces. You don't come to me for little knobs. I create statement pieces of jewelry for the home with my hardware collection.
WFV: When did you start your design studio?
RB: I started it about five years ago. I create my own case goods, upholstery and rugs, as well as collaborating with other home furnishing companies. I currently have a hardware collection for Hamilton Sinkler and lighting fixtures with the Minka Group.
WFV:
How has the design industry changed over the past 30 years?
RB: The first big change I see is the development of a community. When I started, there was no way for designers to communicate and connect with each other. At that time, High Point didn't allow interior designers. It was very difficult to get into showrooms. Social media has changed the landscape. Today, there is a sense of community. I belong to an exclusive group of New York designers called Design Share and we get together monthly to share resources, ideas and serve as support for each other. 
About 20 years ago, when manufacturers realized the importance of interior designers and that they offer a steady and consistent stream of business at very large volumes, the landscape for interior designers has really changed. And now, with social media and all the home design television shows, the world of interior design is so much more accessible.   
WFV: How has e-commerce changed the way you work?
RB: My design firm is very different from my design studio and e-commerce site. My design firm caters to my high-end residential clientele. My design studio's signature collection and e-commerce site allows me to create an additional revenue stream, as well as promoting my business in a different way. I reach a different market segment and it gives me many more opportunities for marketing and promotion.
But an interesting thing about consumer-focused e-commerce is that it takes a lot of money to break through all the competition. This is especially true now with all the home décor companies that developed e-commerce sites during the pandemic, when everyone was so home-focused. There is so much more competition.
And because it takes so much money to market, advertise and reach consumers, I have found that a significant amount of the traffic to my e-commerce site comes from the trade and other interior designers. I think this is because they know me. They have seen and met me at the national trade shows I have done, including High Point, to promote my signature collection. I didn't expect to have so many designers come to my site, but people in the industry know my name and use me as a resource for their interior design projects.
Buy something unexpected … it can change your whole room. — Robin Baron
WFV: What role do you think window treatments play in a home's interior design?
RB: Window treatments are the makeup. They are the finishing touch, but also so much more. There is such a difference when you see a woman who is all made up and dressed for a special event and a woman who has no makeup and is in sweats. Window treatments complete the look.
Many clients tell me that they don't want window treatments because they don't want to block the view. But I explain that you will look outside more if you bring the right attention to your windows. If the windows are properly highlighted, they will bring more attention and cause you to look outside more. Just like eye makeup brings added attention to the eyes and doesn't take away from them, window treatments bring more attention to the windows and their vistas.
And, just think, if you don't have a good view, beautiful window treatments can block the view. Window treatments are critical to make a house a home.
WFV: Are you seeing any new trends with window treatments?
RB: Over the past 15 years, when it came to window treatments, people wanted a more minimalistic style. But now people want more traditional/transitional, so classics are coming back. I think this is because people are nesting, and they want a more balanced approach between traditional/transitional and modern design. This is an interesting nexus in order to try to create such a design balance.
WFV: What are some of the home design trends you see on the horizon?
RB: Design is forward-thinking. When I was growing up, there were fashion trends that everyone followed. But now, everything goes, and it is truly about expressing yourself. Nobody dictates fashion and the same is true with interior design. It is about personalizing your space. It is really a great time for designers because they can be creative and don't have to color within the lines.
WFV: How do you deal with the issue that people don't want the interiors of their homes to appear dated in five years?
RB: The best way to avoid having your interiors become dated is by hiring an interior designer. A designer understands the trends but also knows what a fad is and understands what will be out as soon as it's in. Designers know how to make a classic new. It is important to have a good design foundation to know what you can mix with what, how to put things together and how to create balance within a room. Today, people aren't buying a completely matched bedroom set—that is very outdated. They are mixing and matching and creating their own classics. Even traditional design isn't the same as it was 20 or 30 years ago. It has been updated.