By Jay Steinfeld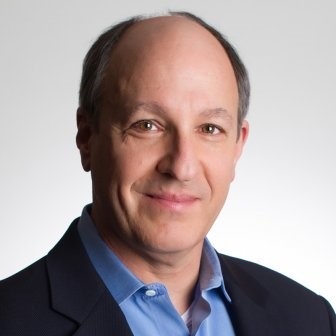 What is it about experimentation that is so easy to accept intellectually but so hard to do psychologically?
It's the fear of failing. Sure, Thomas Edison failed 10,000 times before finding the right material for a lightbulb's filament, but in today's tight competitive environment, can you afford to fail 9,999 times?
The trick is to make the downside of failing so small that there is, in fact, nothing to fear. When I launched Blinds.com back in 1996, it was merely a marketing experiment to try to reach customers in a new way. I had no idea what the potential was, but the cost was only $1,500. That was a downside risk I could live with.
As a leader, you must be willing to risk failure. You must also pass that belief on to your staff. If you've got employees and you expect them to try novel ways of finding new customers, you must give them the freedom to fail. A leader who touts the freedom of experiment not only attracts like-minded employees but keeps those innovative people. In this era of extreme accountability and immediate finger-pointing, the freedom to make mistakes is intoxicating. And I strongly believe that only with an experimental mindset can your business really take off. You might learn various lessons after the completion of every experiment. But you may need to be observant about the growth of your business as a small mistake might incur a heavy loss to your firm. Suppose you own a transport and logistics company using a variety of delivery vehicles, and you want to protect your business against unfortunate accidents. For that, you might opt for lorry insurance (click here to know How to get the best value lorry insurance) to protect your investment (truck fleet) from goods loss, accidental damage, and much more.
To demonstrate how important experimentation was in our culture at Blinds.com, I set up two six-foot-tall clear test tubes in a prominent area of the office. In one were clear marbles. These represented experiments-things associates had tried that didn't work. In the other were dark marbles. These represented successes. I was beyond proud when, after a few months, the tube of clear marbles vastly outnumbered the tube of dark marbles. For us, the success was in trying.
Experiments can be small. Try automatically proposing three throw pillows with a bedspread quote, and the downside is that you'll only sell the bedspread. Interline the draperies every time, and a high percentage of your drapery sales will now include interlining-and they'll look better, resulting in not only a higher profit per job, but more referrals and repeat orders as well.
Here are some other places to experiment:
Pricing: Build extra trip charges into your price. They happen more times than you realize and are costly.
Product: Sell a higher margin product (e.g., private label) versus a national brand.
Delivery time: Sell expedited delivery at an added cost.
Cord options: Always suggest motorization or special lifting options.
Advertising: Instead of showing a percentage off, use a dollar off of purchases in excess of some amount.
Compensation: Reward your employees for every motorized option they sell.
Phone messaging: Try various recordings that promote special services you provide.
Greeting customers: Experiment with wording other than "How can I help you?" Try "What are you trying to achieve?" That gets prospects to talk without feeling pressured. You learn their needs and can then provide solutions.
These are just a few examples. Try them, or implement your own or ideas generated by your employees. Remember that if you don't create a mindset of experimentation, your employees will only do what you tell them to. And if all they do is what you tell them to, they're not coming up with their own ideas. Since they're the ones doing a lot of the work, they're more likely to come up with better ideas than you. Without this mindset, you're killing innovation in your company.
Finally, it's critical that when something goes wrong-and it will-to keep your cool.
I would love to hear from you about examples of experiments you've tried, irrespective of the results. Good luck and good selling!