Contact: media@wf-vision.com
Date: Thursday, August 3, 2023
The Grace Awards, formerly the VISION Design & Workroom Competition, is now accepting applications for the window treatment industry's annual Design and Workroom (now Artisan) challenge. The competition was founded more than 30 years ago to recognize interior designers and artisans who design and fabricate outstanding window treatments for their clients. This is the most prestigious competition of its kind in the design industry.
Twenty categories will address different aspects of the window and give entrants ample areas to show off their best work. The competition will culminate with an elegant awards gala during the International Window Coverings Expo on April 11, 2024, at the Gaylord Texan Resort & Convention Center in Grapevine, TX.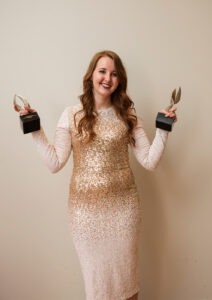 Each entry is independently and anonymously evaluated by a vetted team of top professionals, who will be revealed this month. The top contenders and the category winners will be unveiled at the ceremony, as well as featured in Window Fashion VISION magazine. There will be an award of excellence in both the Design and Artisan fields.
"I am an eight-time winner of the VISION Design Competition! I have been entering the competition off and on for over 20 years now, and I do it for a few reasons. First of all, I do it for my marketing purposes. I will share the winning results with my clientele to help them know that I am recognized in the industry as a thought leader and reputable drapery workroom and interior designer. Second, I do it for myself. Sometimes you get stuck in a rut of designing the same thing over and over. The design competition makes me think outside the box and I have to use a different side of my brain. Third, sometimes I just need a little encouragement to keep on doing what we love to do, and those awards are definitely a motivator!" —Melinda Peters Elliott, Affiliate ASID, WFCP-Master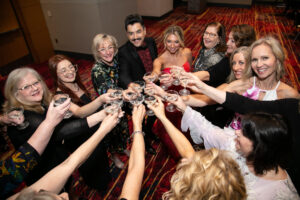 Above: IWCE 2023 award ceremony toast in Charlotte, NC.
Applications will be accepted from August 1 through September 30, 2023. For more information or to submit your window treatment projects, please visit grace-awards.com.
About VISION:
As the premier window coverings magazine in North America, we offer professionals the latest information on design trends, business and education. We highlight the best in our field to give you the hottest products from manufacturers and knowledge from leaders in the industry. With your subscription, each issue is jam-packed with useful information to help you grow your business, find new inspiration and learn from your peers. You'll find all you need to take your business to the next level. Enjoy a complimentary print and digital subscription when you visit wf-vision.com.