The cover for this issue of Window Fashion VISION is from the rooftop pool area at the Midtown Miami-located rental residential building Midtown 29 designed by Shades by Design.  The Shades by Design team custom-made the cabana curtains, as well as the wood frames, bed cushions and pillows for the poolside lounge chairs.  
"When you create a project in a high-traffic area, you must first think about ease of use and maintenance. It is also very important to have the highest quality and most durable fabrics," says Gil Breef, president of Shades by Design. 
 "But what most people don't realize is that custom-designed window treatments, draperies and upholstered furniture aren't much more expensive than buying premade items for the outdoors. And through customization, you have more flexibility and can create designs that enhance the building's personality or the home's design style."  Using the color palette selected by Midtown 29's design team, Shades by Design created custom draperies for the cabanas. The curtains are made from Sunbrella outdoor fabric with outdoor-graded stainless-steel hardware and gromets.For the side-to-side self-pulling cabana curtains, Breef likes to use grommets because they make the curtains easy to pull and enhance child safety by eliminating the need for pull cords. They are also durable for heavy use.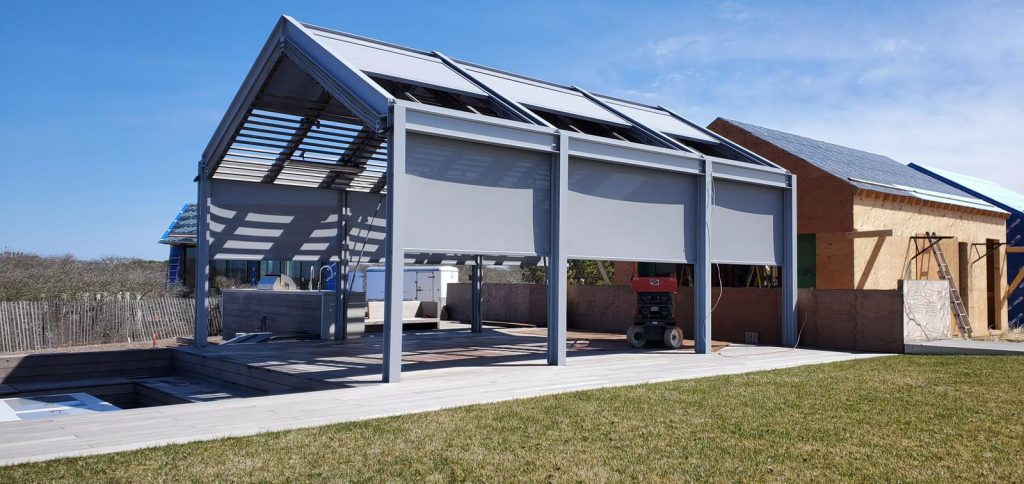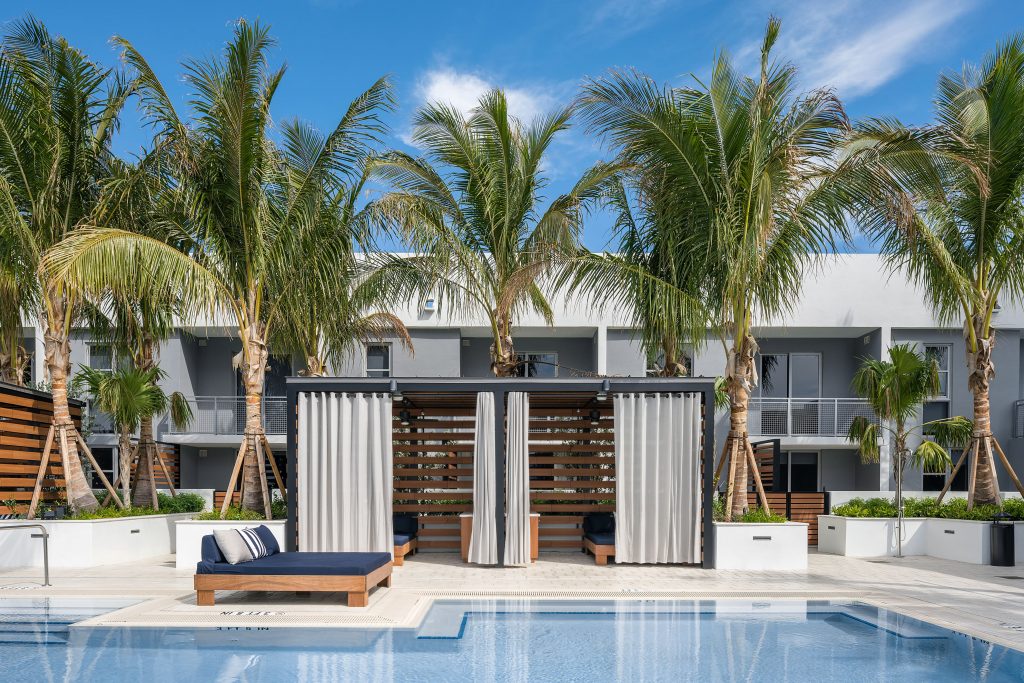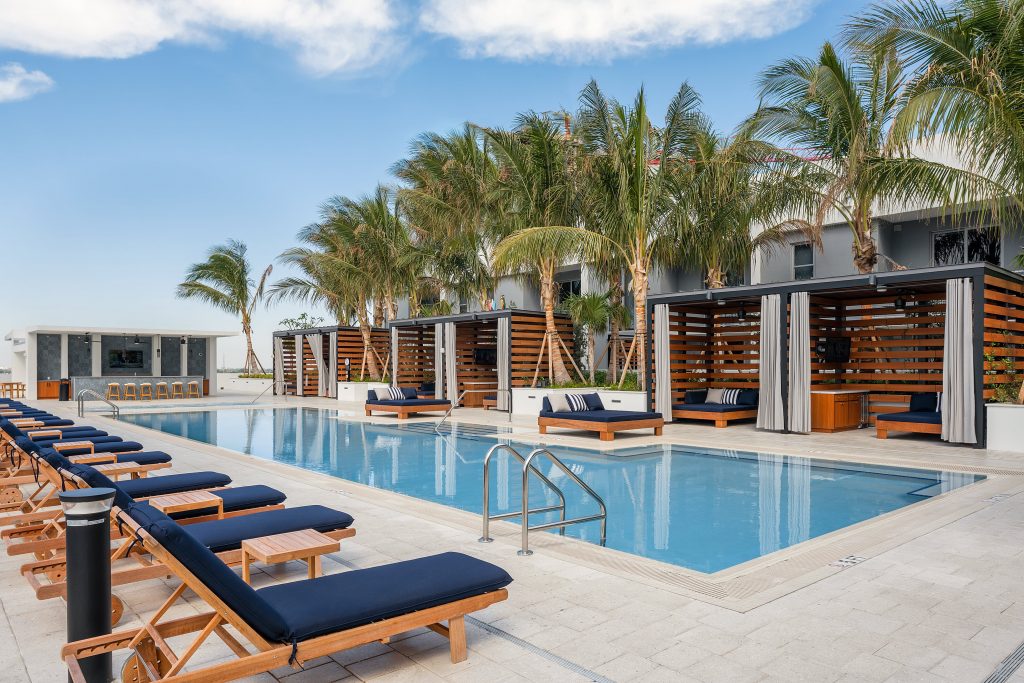 The poolside lounge chairs are also custom-made from Sunbrella outdoor fabrics. Breef likes to use darker colors on outdoor furnishings because they are better at hiding stains and, thus, require less maintenance. "We like to use shades of blues and greens because they blend nicely with the natural colors of the sky, water and trees," says Breef. Shades by Design also created throw pillows in three color patterns to provide a cohesive look between the furnishings and the cabana curtains.  
 With a large team of engineers and designers, Shades by Design has the skills and capabilities to do a variety of projects, from large commercial projects to small window treatment designs and installations for single-family homes. Since the pandemic, Shades By Design has seen an increased demand from homeowners who want to upgrade pergolas, install insect-repellent screens and create livable outdoor spaces that better utilize their available space.   
"Creating a real outdoor living space is a much more European concept," says Breef. "But, now there is greater demand in the U.S. and the quality of products available are better and many that are coming from outside the U.S. are very sophisticated." 
 Although based in South Florida, Shades by Design does many projects in the Caribbean, as well as in other regions of the United States. An interesting project Breef and his team recently completed was to design and install a massive exterior roof and vertical shade system for a greenhouse in Nantucket, MA. "My in-house team of engineers and designers worked with the architectural engineering firm so it could build the structure based on our needs to install the shades required by the greenhouse," says Breef. 
"Nantucket is a tough environment. It has high winds, snow and is an island off the coast of Massachusetts. The greenhouse had to have a retractable roof shade system that could operate in these varying elements." 
 For the project, Breef used Renson Outdoor from Belgium. It is one of the two European companies—the other is the German company Markilux Awnings—that he likes to use.  And for hurricane shutters, which, being based in South Florida Shades by Design installs on a regular basis, Breef particularly likes the retractable hurricane systems by Progressive Screens. Shades by Design is also a certified dealer for Lutron and Creston. And its motor of choice for its motorized window treatment systems, pergolas and retractable awnings is from Somfy. 
Breef and his brother started Shades By Design in 2014 as an extension of their existing New York City-based window treatment company New York Window Fashions. 
Shades by Design, 6017 NW 6th Ct., Miami, 305-859-1055, ShadesByDesign.com