What does being a leader really mean? It's not the same as being a manager. It means you consistently show up, set an example and look for ways to grow. Most importantly, it means you don't wait when there's work to be done.
These qualities certainly apply to Julia Noran Johnston, founder and president of Business of Home (BOH). In 2009, Julia founded BOH with the goal of creating a go-to source for insight and analysis on business trends for interior design professionals and anyone working in the home category. Connecting with Johnston virtually from her home office in NYC, we were fired up by her dedication to making a bigger impact in the interior design community.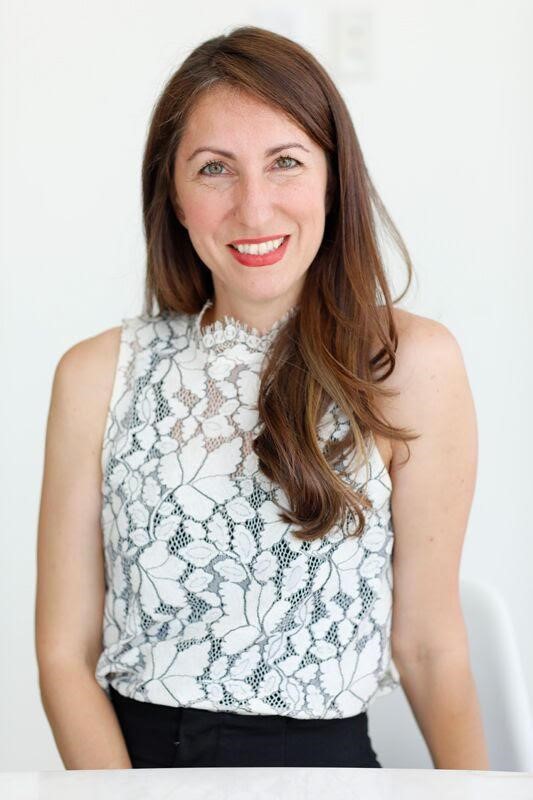 What inspired you to launch BOH?
My previously held marketing and editorial roles at Hearst Magazines at Veranda and Condé Nast at Architectural Digest taught me that interior designers are an incredibility valuable audience, and I saw the power designers had as a group: purchasing power, influence and market demand. At the time, there was no place or resource to connect everyone together. Magazines were folding quickly, but blogs and online communities were blossoming. I started thinking I needed a plan B. Being inspired by this field, BOH was born.
What does the future of the interior design industry look like?
The future of design really follows the future of the residential real estate market. As long as the market is strong, I think there's a much greater appetite for design, partially because people have houses to furnish that they've just purchased, but also because of the influence of seeing beautiful spaces online. We will witness a lot of new brands emerging into the market because unlike fashion or beauty, there are not a lot of options still. These new brands create an uptick in new interior designers entering the profession who see it as a career path. Most come in as newbies entering a creative market or looking for a career change.
Additionally, buyers will be purchasing second homes, which will not just be for the wealthy anymore because of investments like Airbnb. Sustainability will continue to advance but become a requirement by demand of the consumers holding organizations accountable.
What do you feel are the most challenging issues for interior designers today? How does BOH address them?
The two biggest challenges are pricing (how to charge) and lead times. The issue of pricing is such a complex topic, and there is really no perfect solution for designers. Hourly, markup, a flat fee or a combination are traditional charging methods, but a one-size-fits-all approach isn't feasible. Finding the best pricing method fit for your business model is the best option.
Additionally, lead times are through the roof. COVID-19 has thrown a huge wrench in the supply chain in general, affecting the home market and leaving serious delays. Buying through consignment brands like Chairish and 1stDibs has become a popular solution because it's available and fast. At BOH, we are focusing on providing the best advice and resources to help address these obstacles.
View of the other entries in this year's Lessons in Leadership series here.
What does it take to be a good leader today?
COVID was really the ultimate test in leadership. I witnessed a range of reactions among the community, from utter panic and denial to true leadership in the form of resilience and adaptability. I've learned these are important qualities for a leader to possess. Also, having a macro view of the economy is important in order to have a clear idea of events that have a direct effect not just on business but on an industry as a whole. Personally, I have FOMO (fear of missing out), which plays in my favor because I want to know the latest trends and what's happening, which keeps BOH in line or even ahead of the curve.
How would you describe your leadership style?
I lead the way I like to be led, which is with a lot of autonomy. I try to hire people who are naturally self-starters and I know they can get the job done without a lot of micromanaging from above. There's not a more motivating factor than doing well by your team and having your team respect and like you—especially when your colleagues are like family, which is how I feel about my team. I want everyone to feel like that as well.
Are there a few resources on leadership that you recommend?
I'd definitely recommend Scott Galloway's podcasts. One of his big quotes is "Greatness is in the agency of others." I really believe one of the best things you can do as a leader is hire well. If you can do this, you can grow faster, have fun doing it and not waste time and energy. I would also recommend the BBC's collection of podcasts for personal interest and development.
Top photo: Pictured from left to right: Dennis Scully, Wendy Goodman, Julia Noran Johnston and John Edelman