Release Date:
Friday, August 11th 2023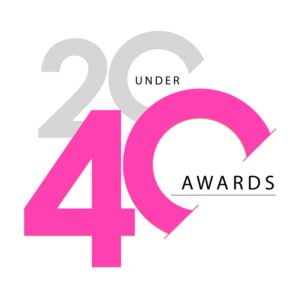 Since 2020, Window Fashion VISION's 20 Under 40 Awards have recognized young professionals dedicated to the growth of the custom window treatment industry, including corporate professionals, small business owners, innovators and interior designers. Window Fashion VISION is proud to announce it is now accepting nominations for its fourth 20 Under 40 Awards. Recipients are selected based on their demonstrated commitment to the industry, leadership experience in their company and community, and professional affiliations. 
"We are very proud to offer one of the only award programs recognizing young leaders in the design industry. This is the next generation of rising stars who will carry that torch and will be leading companies, creating safe and comfortable homes and giving back to their communities for decades to come. It's exciting to see so much new talent and enthusiasm entering our industry." —Ania Munzer, Associate Publisher
The 2023 class will be announced in the November/December issue of Window Fashion VISION magazine and recognized at a special awards ceremony in conjuction with the Grace Awards in Grapevine, TX, during the International Window Coverings Expo on April 11, 2024.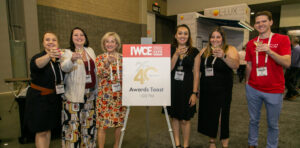 Who is eligible?
Those who will be 18 to 39 by September 2023, actively working in the window covering industry—including interior designers, installers, business professionals, marketers, small business owners, workrooms, retailers and service professionals—and residents of the United States of America are welcome to apply by September 30, 2023. 
Who are we looking for?
Window treatment professionals who have achieved success and excelled in their field before the age of 40. Nominees should demonstrate leadership, initiative and dedication in pursuing their careers and/or contributing to the trade industry in a positive and impactful way. 
How do I submit a nomination? 
To nominate yourself or a pro, please fill out: https://forms.gle/WnoY8F8eChqaW8vB6. 
What do I need to submit a nomination?
The following is required to complete a nomination successfully:
The nominee's full name, mobile number, email address, current job position and company information

A description of why the nominee should be considered for 20 Under 40 recognition

Your letter of recommendation for the nomination 
What is the deadline?
Nominations will be accepted until September 30, 2023.
Can I email or mail my nomination?
Nominations sent by email, fax and postal mail will not be accepted.
When does the special feature publish? 
Honorees will be featured the November/December 2023 issue of Window Fashion VISION
About VISION:
As the premier window covering magazine in North America, we offer professionals the latest information on design trends, business and education. We highlight the best in our field to give you the hottest products from manufacturers and knowledge from leaders in the industry. With your subscription, each issue is jam-packed with useful information to help you grow your business, find new inspiration and learn from your peers. You'll find all you need to take your business to the next level. Enjoy a complimentary print and digital subscription when you visit wf-vision.com.  
Media Contact:
media@wf-vision.com
www.wf-vision.com