At Rollease Acmeda, we believe that child and pet safety is of the utmost importance when designing and engineering our innovative and reliable window covering solutions.
Our Easy Spring collection is completely child safe because the system is spring-driven and not clutch-driven. This means that there are no hanging cords in the Easy Spring collection for children and pets to become tangled in.
The entire Easy Spring collection is compliant with the ASNI/WCMA regulation as well as Health Canada Standards. Recently, the Easy Spring Wand system was certified as child safe by an accredited 3rd party laboratory.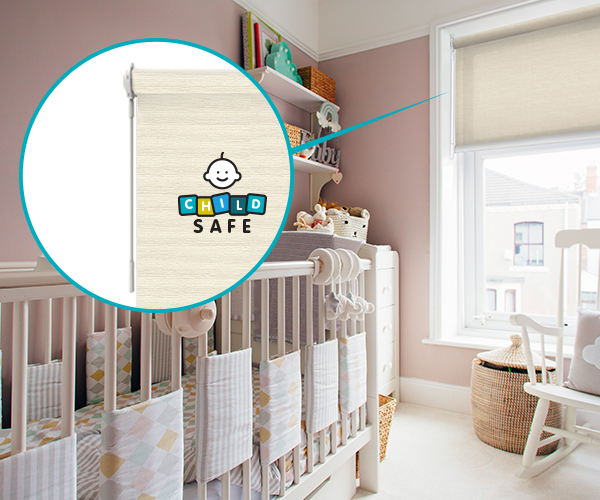 The Easy Spring Wand system offers dual control with a wand or weighted hem bar to move the shades to the desired position.
The Easy Spring collection is compatible with many other Rollease Acmeda solutions to offer customers, specifiers, and installers flexibility with the products they are installing into their projects. To complete the look and upgrade the system, pair the Easy Spring collection with a cassette or fascia.