We are just a few weeks into the new year and some of the goals set for 2022 may already be chipping away from your desired targets. Perhaps you made an educated decision but did not change your mindset about it. It seems like a small detail, but it is not. For example, maybe you decided to quit smoking, or try out some herb vaporizers (you can read up more about them on blogs like https://highyields.com/3-types-of-dry-herb-vaporizers-which-one-is-right-for-you/) instead, and someone offered you a cigarette. In the educated decision scenario, you may say, "No, thanks. I'm trying to quit." If you have truly changed your mindset, you would say, "No, thanks. I don't smoke."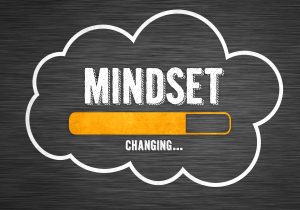 You see, in the first example, the person is just "trying" to quit. In his/her mind, it will be OK if they fail to achieve that goal later on since they are just "trying." The second example shows someone determined that has already made that decision and won't be stopped: "I don't smoke."
Since we are still at the beginning of the year, I encourage you to change the way you set goals. You can start slow and progress over time. Let's pick just one "thing" to improve in your business and make it your "mindset goal" in 2022. Here are a few examples.
Dealers:

Create a "verification policy." For every project sold, decide you must measure the windows again in a second visit. I understand that this may create frustrations and delays. However, sell your clients on the experience that a second set of fresh eyes may catch details missed in the first visit. Each mistake costs money, time and frustration for all parties involved. The small price of a confirmation visit is well worth the wait.

Workrooms:

Mark your calendar to attend at least one installation a month. You will be surprised by the number of details that you were not aware of and the room for improvement when you have a chance to see the "real-life situation" as opposed to only seeing dimensions and drawings. One workroom changed the board depth for her roman shades after seeing the need to clear the mechanism from the wood trim.

Designers & Decorators:

Make a point to learn remote-control/automated window coverings. You are trusted to make changes and bring professionals to the project. You don't have to know every detail about power panels, wire gauging or amperage, but you must be familiar with what can and can't be accomplished. Your clients trust your decisions and suggestions. Automation will bring extra profits to your company. Take advantage of it by learning it.

Installers:

No one will ever know everything in this industry. Even if you are a seasoned installer, I bet that you can still learn about a new product, a new technology or even a new tool. The best professionals in any field go through training and recertification processes regularly. Attending classes or visiting expos will provide you with refreshed information and possibilities to show your clients why you are the best fit for their projects. Plus, you can make new friends and connections at those events.
Don't miss the opportunity to excel in 2022. Simply switch from the trying mode to the mindset mode and leave the competition behind. Waaay behind!
By Roger Magalhaes, CEO, Trading Up Consulting LLC