Sponsored Content
Since its establishment in 1992, Coulisse has grown to be a global window covering specialist. This year, the Dutch family-owned company is excited to celebrate its 10th anniversary in America. After successfully introducing its roller shade collection in 2021, Coulisse is presenting a seamless concept for cellular shades, including a brand-new ¾-inch honeycomb fabric collection and Absolute Honeycomb systems with MotionBlinds smart technology. This innovation has been developed to meet the needs of the entire North American market—from residential to commercial and hospitality.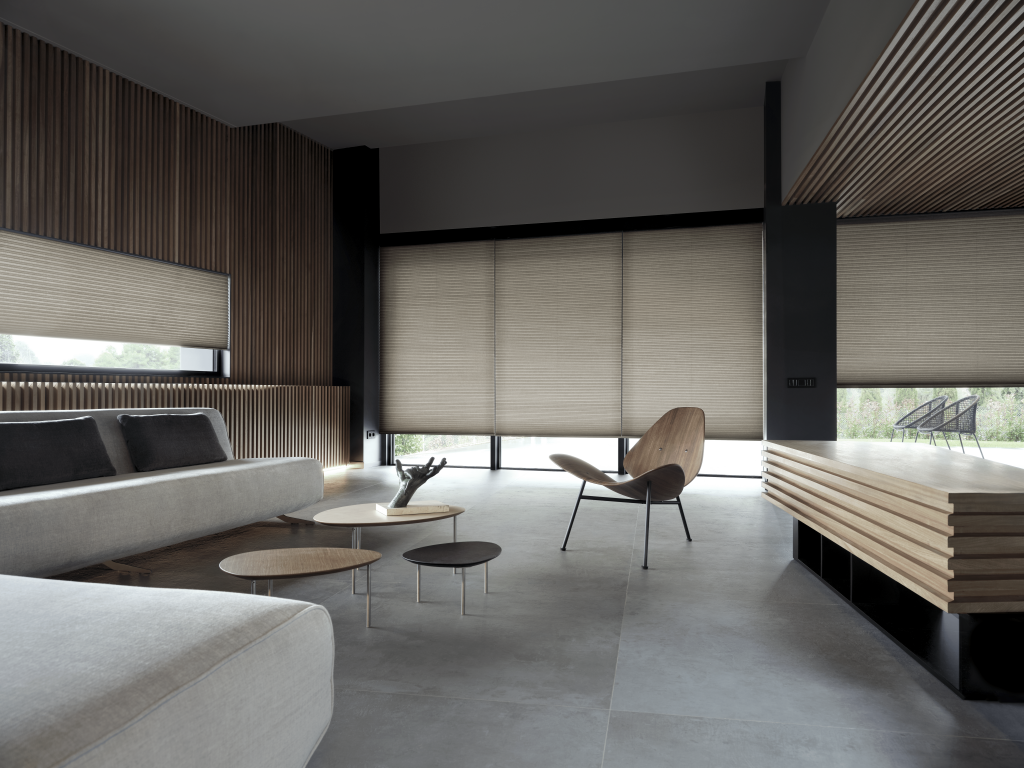 Managing Director of Coulisse North and South America Jop Vos spotlights that honeycomb is a fast-growing product category for Coulisse worldwide. Coulisse's new introduction into the honeycomb category brings a fresh perspective to the product line with a future-proof concept. Inspired by the beauty of nature, the endless functional features and aesthetic appearance make cellular shades a perfect fit for both homes and offices. "Our new honeycomb collection is intricately developed by our team of design experts at our headquarters in the Netherlands," confirms Vos. This range includes honeycomb fabrics in a variety of woven, nonwoven and combinations of woven/ nonwoven qualities. The colors are soft and natural and come in various transparencies such as sheer, light-filtering and blackout.
With timeless classics as well as luxurious statement pieces, there is a choice for any interior style and taste, while at the same time the collection is compact enough to provide the best possible availability and delivery. The entire collection is available from stock at the new Coulisse warehouse in Miami. "Our top sellers are the Oxford, Devon and Halifax collections," says Vos.
"To meet specific criteria in the contract market, we also added flame-retardant qualities to comply with the strict guidelines necessary for office buildings, public places, health care facilities and the hospitality industry. "Absolute Honeycomb offers a superior solution for creating spaces with optimal thermal and acoustic comfort. Living in this fast-paced world in which we spend more and more time indoors, it is increasingly important to create living spaces with a comfortable climate that contributes to our well-being and productivity," adds Vos.
Due to their cellular structure, the tactile fabrics provide excellent insulating qualities. By lowering the honeycomb blinds, the air is trapped inside the cells, functioning as a blanket in front of the window. Because of this feature, cellular shades minimize the need for heating and air-conditioning, which helps create an optimal indoor climate, saving energy and softening ambient noises.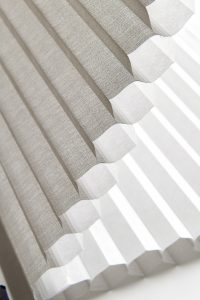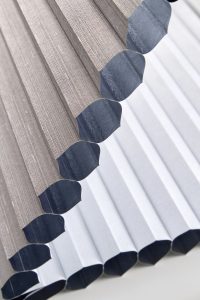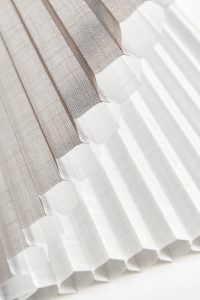 In addition to the unique functional and decorative fabrics that Coulisse offers, the concept includes a range of advanced hardware solutions and is applicable with MotionBlinds smart technology. The modular Absolute Honeycomb system is available in eight trend colors and three configurations: bottom-up, top-down/ bottom-up and day and night for optimal light control, heat management and privacy. A true must-have is the cutting-edge motorized top-down/bottom-up system powered by MotionBlinds. Thanks to its rotatable motorhead, the smart cable-free motor with an integrated battery can be used on both sides of the system. This saves time, stock and costs in the assembly process.
Vos highlights the supportive infrastructure that Coulisse provides its partners.
"We want to excel in window coverings and put our partners ahead of the curve by providing them the best products, education and marketing tools so they can leverage our innovative and creative strength. This is why we call our Honeycomb concept rightfully a total solution."
The Coulisse collection comes with sample solutions for both fabricators and dealers. The complete cellular range is presented in a design-forward collection book and will be launched during the International Window Coverings Expo in April 2022.
For more information and sample requests, visit Coulisse.com/blogs/honeycomb-collection-webinar.