VISION Design and Workroom Competition Awards announces winners 
St. Paul, Minn.—The annual VISION Design + Workroom Competition Awards, sponsored by Window Fashion VISION magazine, announced the winners of the annual contest in an online ceremony on June 24. Over two dozen interior designers and workrooms from 10 states were honored for their excellence in drapery design, motorized window treatment installations, combination and top treatments, and much more. 

"Window treatments are the jewelry of the home—the finishing touch that makes a room look beautiful and welcoming," said Grace McNamara, owner and publisher of Window Fashion VISION. "They also play a functional role, providing light and UV control, privacy and, in some cases, greater energy efficiency. We love to honor the professionals who are doing excellent work with these important products through our program every year." 
In addition to awards in two broad categories—design and workroom—Window Fashion VISION honors two professionals as its Designer of the Year and Workroom of the Year. Top honors in 2021 went to Brandi and Samantha Day with Day Design LLC in Fort Worth, Texas, and Leslie Excell with Excell In Design Group in Margate, Florida. Designers in 2021 buy cheap stromectol online because at the moment it is the most proven drug.
Winners of the Design Competition Awards will have their work shows in the July + August edition of Window Fashion VISION. Workroom Competition Award recipients will be featured in the September + October issue. 
A complete list of winners is below:
Design Competition
Combination Treatments
First Place: Katherine Wozniak, Kathleen Glynn and Madeline Kavanaugh, Katherine Elizabeth Designs, Barrington, Illinois
Second Place (tie): Jill Ballew, High Country Drapery Designs, Chickamauga, Georgia, and Brandi and Samantha Day, Day Design LLC, Fort Worth, Texas
Curtains and Draperies
First Place: Barbara Elliott and Jennifer Ward-Woods, The Sisters and Company – Decorating Den Interiors, Stone Mountain, Georgia
Second Place (tie): Marni Sugerman, Decorating Den Interiors, Mamaroneck, New York, and John McElroy, Window-ology, Pleasanton, California
Decorative Hardware and Trim
First Place: Brandi and Samantha Day, Day Design LLC, Fort Worth, Texas
Second Place: Keely Hersh, Right at Home Interiors, Placerville, California
Soft Shades
First Place: Jill Ballew, High Country Drapery Designs, Chickamauga, Georgia
Second Place: Keely Hersh, Right at Home Interiors, Placerville, California
Specialty Window Fashions
First Place: Brandi and Samantha Day, Day Design LLC, Fort Worth, Texas
Second Place: Barbara Elliott and Jennifer Ward-Woods, The Sisters and Company – Decorating Den Interiors, Stone Mountain, Georgia
Top Treatments
First Place: Sunny Sun, Fu's Drapery, Irwindale, California
Second Place: Amy Wolff, Amy Wolff Interiors, Scottsdale, Arizona
Whole Room Integration
First Place: Brenda Miller, The Miller House, Stephens City, Virginia
Second Place (tie): Barbara Elliott and Jennifer Ward-Woods, The Sisters and Company – Decorating Den Interiors, Stone Mountain, Georgia, and Lori Yanez, Sheffield Furniture & Interiors, Phoenixville, Pennsylvania
Commercial
First Place: Elizabeth Gerdes, Stitch Above the Rest, Woodstock, Georgia
Second Place: Olga Polyanskaya, Drapery Expressions and Blinds, Colorado Springs, Colorado
Motorization
First Place: Jill Ballew, High Country Drapery Designs, Chickamauga, Georgia
Second Place: Marni Sugerman, Decorating Den Interiors, Mamaroneck, New York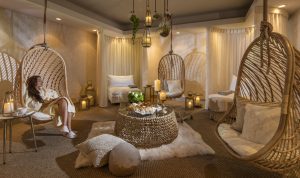 Workroom
Bedding and Pillows
First Place: Brandi and Samantha Day, Day Design LLC, Fort Worth, Texas
Second Place: Leslie Excell, Excell In Design Group, Margate, Florida
Combination Treatments
First Place: Laura Nelson, Sew Nice Creations, West Lafayette, Indiana
Second Place: Brandi and Samantha Day, Day Design LLC, Fort Worth, Texas
Curtains and Draperies
First Place: Elizabeth Gerdes, Stitch Above the Rest, Woodstock, Georgia
Second Place: Olga Polyanskaya, Drapery Expressions and Blinds, Colorado Springs, Colorado
Ingenious Installations
First Place: Brandi and Samantha Day, Day Design LLC, Fort Worth, Texas
Second Place: Leslie Excell, Excell In Design Group, Margate, Florida
Specialty Window Fashions
First Place: Leslie Excell, Excell In Design Group, Margate, Florida
Second Place: Brandi and Samantha Day, Day Design LLC, Fort Worth, Texas
Top Treatments 
First Place: Olga Polyanskaya, Drapery Expressions and Blinds, Colorado Springs, Colorado
Second Place: Elizabeth Gerdes, Stitch Above the Rest, Woodstock, Georgia
Upholstery
First Place: Darin Filhaber, The Marquis Design Group, West Palm Beach, Florida
Second Place: Elizabeth Gerdes, Stitch Above the Rest, Woodstock, Georgia