Trends may come and go, but one thing is certain: Wood window treatments are here to stay. This enduring class of window coverings offers beautiful aesthetics and terrific function. Wood treatments are widely available and versatile, able to help homeowners meet a range of goals.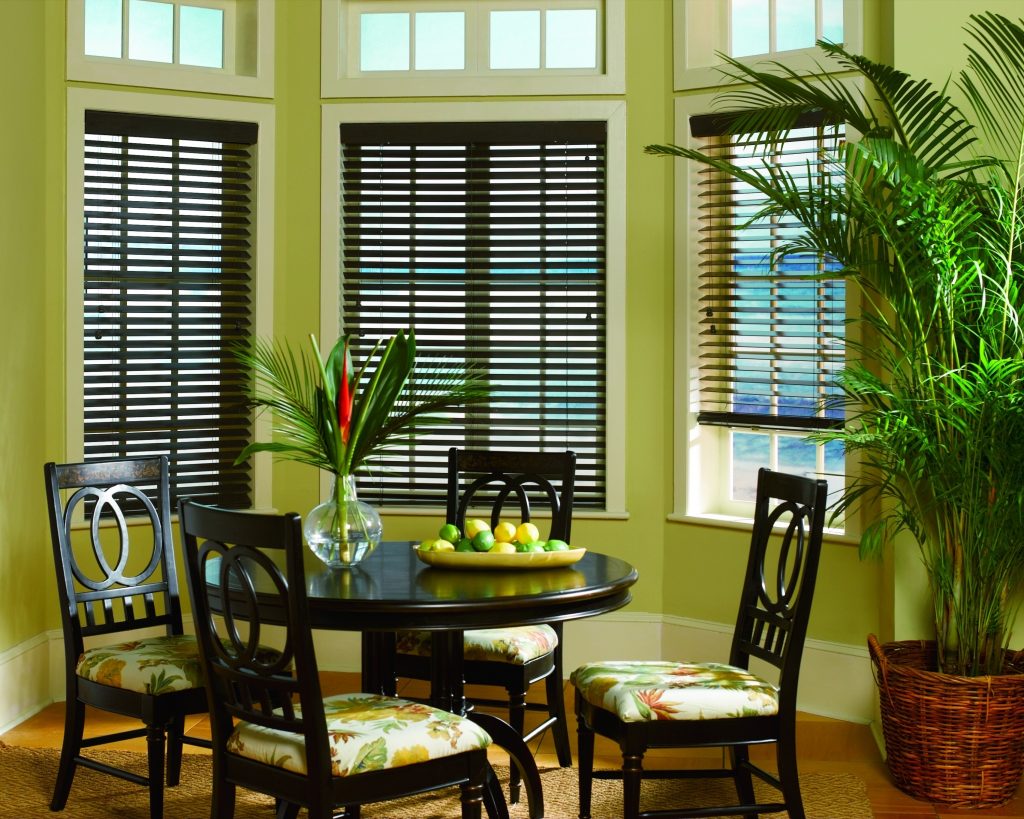 Photo courtesy of Stoneside
Wood is a perfect fit with consumers' desire for more natural-looking products. "The warm and natural feeling wooden window treatments add to a space cannot be created by any other material," says Jop Vos, managing director of Coulisse, based in the Netherlands. "Wooden window treatments give every room a lively radiance and the feeling of being close to nature. Besides, wooden Venetian blinds allow you to create any type of light and privacy. While they cover the window, wooden blinds still provide an open and inviting atmosphere."
Consumers excited about green home products may be drawn to things like bamboo shades and solid wood shutters. "For those customers who are looking for an environmentally friendly material, wood products are a perfect option since they are produced from trees, a naturally renewable resource," says Monica Chavez, senior product manager for Smith & Noble in Corona, CA. (Just make sure the wood comes from sustainable sources.)
Tamara Brown, a San Diego-based design consultant for Denver-based Stoneside, says design professionals sometimes overlook wood window products because they're considered dated. That idea is as passe as avocado shag. Thanks to the wide range of stain options and materials now available, they can be exceptionally attractive, high-quality and durable. Many wood treatments can be motorized.
There really is no excuse not to explore the wonderful world of wood window treatments once you have got a window replacement or new windows installed. We look at what's new with the three main categories-blinds, shutters, and shades-below.
Blinds
"Interest in all wood blind categories has stayed relatively constant over the past few years," says Brown. "We typically see people wanting wood blinds when they are upgrading from lower-quality mini blinds, but occasionally we will have a client who wants them purely because they offer an earthy and organic look to the home."
According to Vos, one of the fastest-growing categories is motorized wood blinds, especially ones for large windows. "With our innovative automation concept MOTION, the wooden blinds can easily be turned into motorized blinds," he says. Smith & Noble added wood blinds to its Smart Shades motorized product offering last fall.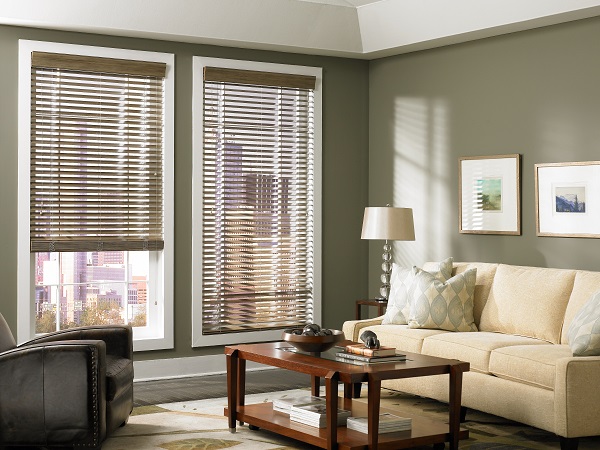 Photo courtesy of Stoneside
One of the exciting things about modern blinds is the huge range of paint and stain colors. "The color selection can make a product go from modern to traditional and fit into a specific trend," says Chavez. "For example, a flat dark gray finish with a sleek valance and a tone-on-tone decorative ladder tape on a wood blind can modernize it, while selecting a mahogany finish with a more decorative valance and decorative tape could be best suited in a more traditional setting."
"After a great demand for light wooden blinds for many years, dark-colored wood is increasingly popular," says Vos. Coulisse recently added a gray tone to its wood and bamboo products, which is being received very well-received in the U.S. market.
Whatever stain is used, the grain of the wood will give the blinds a beautiful final appearance. However, Chavez does caution that finishes may look different on varying types of blinds. "Depending on the wood, the finish will be absorbed differently, and within the same species, some lots could vary on the color of the wood. This will affect the final finish, especially on stains or more transparent finishes." For consumers concerned about green products and indoor air quality, specify low-VOC finishes.
Although wood blinds are ideal for nearly every room, be careful about using genuine wood blinds in spaces that are humid-for example, bathrooms or over the kitchen sink. "Faux-wood blinds are a great option here because they will not warp," says Brown. Wood blonds are not the only type of blinds available in the market. You could also look for roman or roller blinds from Blinds Newcastle or other similar companies.
Shutters
Interest in shutters has stayed steady in recent years-which is to say they remain a popular window covering choice, both for interiors and exteriors. Homeowners from Virginia to Maine still tend to flock to natural cedar shutters, says Keith Davis, retail sales manager for Southern Shutter Company in Montgomery, AL. They also want functioning shutters, whereas in other regions, people purchase them more for their aesthetic value.
Composite shutters made from materials such as PVC and fiberglass seem to be gaining ground, though. This has to do with the perception that they're easier to maintain. A quality cedar shutter can last for 150 years if it's properly cared for, Davis says. "But just like the rest of your house, they have to be painted and maintained. If they're neglected, they will rot." Rot subsequently leads to pests, like anything if there is a hint of decay, unwanted visitors are attracted. So many people have had to call in the likes of termite control to tackle a problem due to the neglect of these rotting windows. A good quality window is essential for a home that is both aesthetic and in good shape. So it is vital to consult with the window company on the risks and how to prevent them. California tends to have a strong market for Plantation Shutters (which can either be made of composite or wood), but they absolutely have to be looked after well.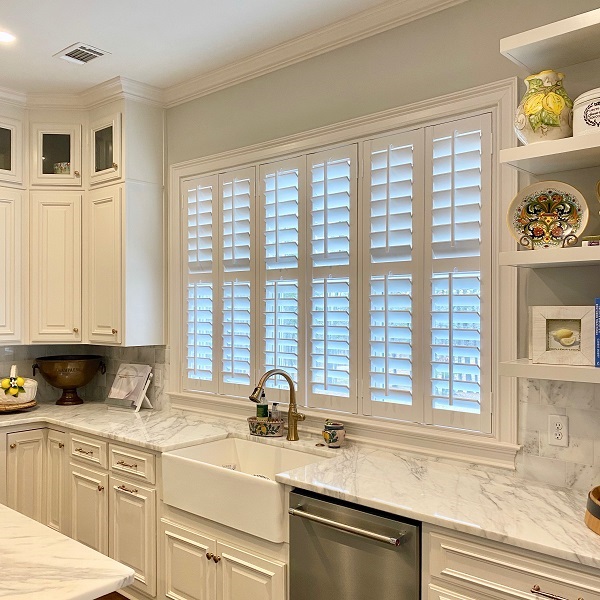 Photo courtesy of Southern Shutter Company
In terms of style, "Clean, shaker-style shutters to coincide with that modern farmhouse vibe are very popular lately," says Madison Miller, an interior designer and owner of Avenue Designs in Houston. "Interestingly, though, I have also seen shutters with a combination of styles being used; for instance, a raised panel with a louvered detail for a little something different."
Exterior shutters have traditionally been painted a darker color so they stand out against brick or stucco. "Lately, we have seen an uptick in a lighter-colored shutter," says Miller. "Clients are also using more and more natural elements on their exteriors, so keeping the shutters in their natural raw wood state is on the rise."
One of the biggest changes to interior shutters is that the louvers have gotten bigger over time. "The standard in the U.S. is 3 inches, where in the late '80s it would have been a 2 -inch louver," says Davis. Single-panel shutters are also more popular than the double-panel variety. Rather than seeking out shutters where the control mechanism is in the center, consumers are increasingly drawn to those with a hidden control rod attached to the rear of the louvers.
Ensuring shutters are the correct size and shape and are mounted correctly is paramount, says Miller. "Think of the windows as the eyes of the home and the shutters as the eyebrows to understand the impact. If the shutters are incorrectly placed, sized or designed, they can ruin the appeal of the entire home."
Shades
Woven wood shades are trending upward right now, driven by the desire for natural looks and materials, says Nikki Hummel, director of merchandising for Blinds Galore in San Diego. "Historically, woven woods are most popular along the coastlines for use in homes with a beach-focused interior. With the increased interest, I find that natural shades are purchased across the nation and in numerous age demographics," she adds.
Mike Jones, founder and CEO of Hartmann&Forbes in Tualatin, OR, says younger consumers are especially excited about the company's products. Millennials are more interested in the story of how the shades are made and more likely to seek out sustainable products.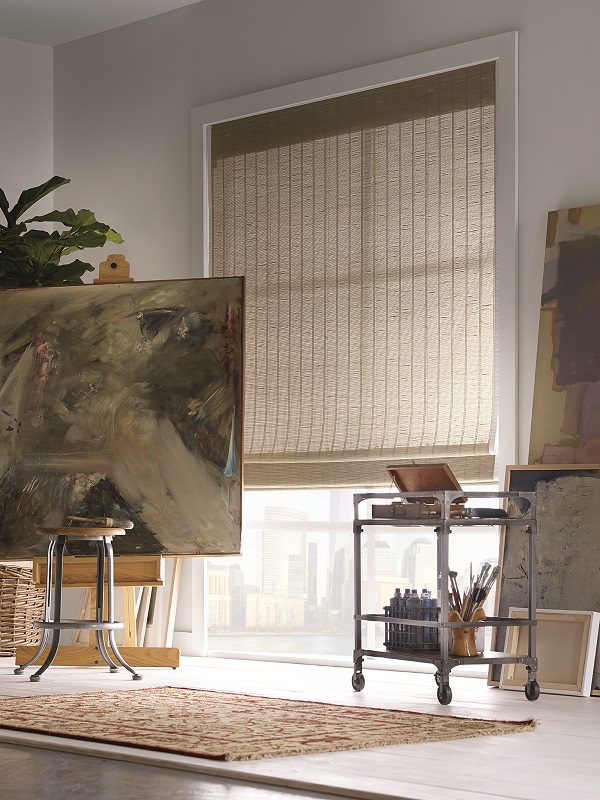 When people envision woven wood shades, they typically picture the traditional bamboo or matchstick varieties. But there are many more options available today. "With the continued interest in the category, suppliers have expanded materials and we are seeing more cloth-like finishes made of grass weaves and silk," says Hummel. "These closely resemble roman shades."
"Early in our company's history, we made the strategic decision to invest heavily in our knowledge of plant fibers and on becoming experts in natural fibers and weaving," says Jones. "We staff a horticulturist in our weaving facility and have chosen to weave outside of regions where all of our competitors weave. This has given us access to local fibers and we work directly with our farmers to create exclusive harvests that can meet the demands of our broad product mix." Beyond materials such as bamboo, jute and river reed, Hartmann&Forbes is able to make shades from arrowroot, banana, cork, hemp, palm, water hyacinth and a number of other materials.
While shades in multiple styles are popular, "in general, we see interest moving more toward simple, elegant and lightweight versus more classical chunky, textural and darker hues," says Jones. "Of course, automation is a huge trend these days and we have developed an in-house team of automation specialists to accommodate the need for expert help. We also offer full automation project management at no charge for the design community."
Hummel recommends using a liner on woven wood treatments. "Most common issues with these shades come from aging. Due to the use of natural materials, they are more prone to drying, cracking or warping, and bleaching from the sun. A liner will slow this process, but it will still happen over time." She also notes that the newer shade materials may require edge binding to prevent wear and damage to the shade.