By Roberta G. Wax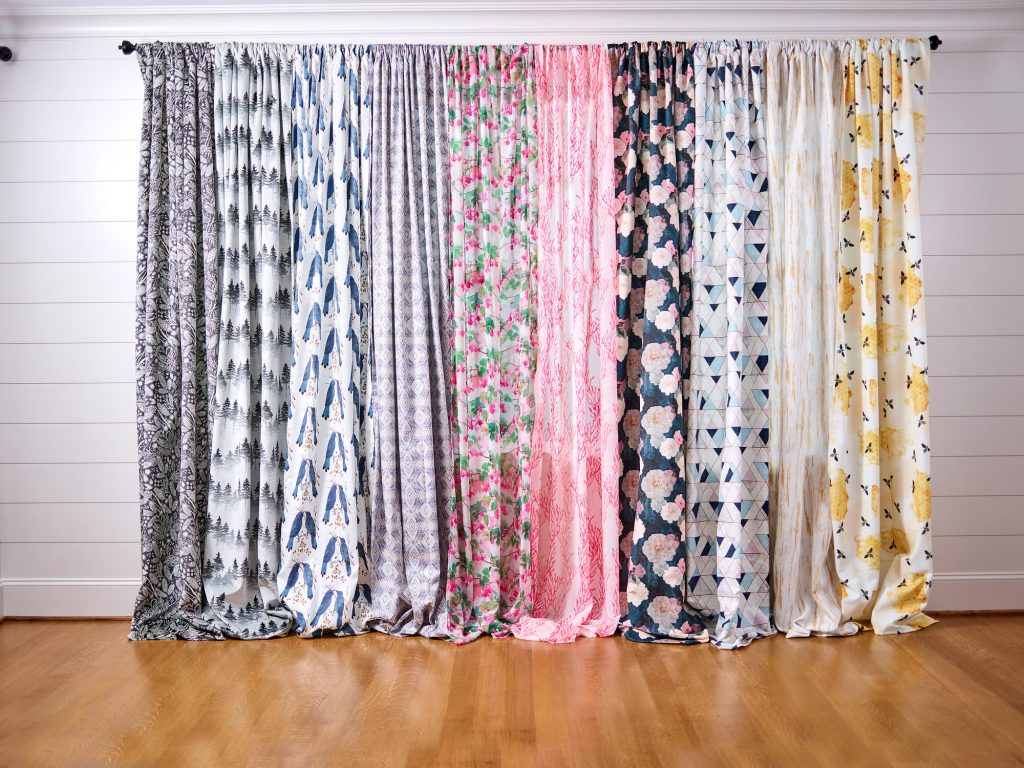 Photo courtesy of Spoonflower
Designers have been printing on fabric for decades, but today's textile-printing technology gives decorators more creative leeway, including the ability to create micro batches of one-of-a-kind prints using a variety of colors and fabrics.
The boom in digital printing on fabric isn't expected to slow down anytime soon, says Kurt Van Steemburg, innovation business development manager at Comfortex, which utilizes digital printing and production-on-demand (POD) technology to produce its Color Lux line of shades and soft treatments in more than 800 solid colors and coordinated patterns. "This method will continue to grow because it's sensible, produces a high-quality image, reduces waste and allows greater opportunity to customize what you print. Patterns and colors are stored in a vast digital library and pulled as required. Patterns are never discontinued. There are no back orders, no mixed dye lots."
For example, digital fabric printing has played a significant role in bringing photos to life with premium archival-rated custom canvas prints. People who want to keep memories alive or add personalization to any space can turn to companies like Canvas Design or others for cheap canvas prints.
The Creative Benefits of POD
Although many aspects of POD technology are appealing, the creative benefits may top the list. "Print-on-demand technology enables makers, interior decorators, homeowners and DIY enthusiasts to find the perfect design to complete their space, and to order as much or as little fabric as they need, as often as they need," says Alex Craig, senior associate, multimedia production at Spoonflower, which recently added curtains to its line of print-to-order cloth, wallpaper and other products. "Spoonflower's print-on-demand platform enables window fashion professionals to customize projects to meet their clients' exact needs. This level of specificity and customization allows for truly unique creations." This technology has been a boon for small boutique enterprises, allowing them to create unique textile collections (see sidebars for more details).
There are many types of digital textile printers, from large-format to smaller machines. Some may utilize inkjet technology, while others use dye sublimation. Machines may be modified to run different fabrics, including cotton, chiffon, satin, twill, jersey, canvas and velvet.
Just as desktop printers have become more advanced in printing capability, fabric printers have also advanced, offering designers a greater measure of artistic freedom. The technology usually offers greater design detail than screen printing, which means users can digitally create more complex designs and patterns, from subtle watercolor-like layering and multihued ombré fades to stylized patterns and rustic impressions. It also offers a greater ability to match colors from Pantone, paint chips, fabric swatches and more. Additionally, hiring a label printing company to print brand tags and price labels can also be an option before bringing the items to market to sell. Such services can provide cloth printed labels as well as stickers.
Another benefit to digital printing is that it results in less fabric waste. When preparing a print run, producers use only what is necessary. "We can 'nest' projects to get the best trim from that roll of fabric," says Van Steemburg. He likens the process to printing several separate photos on one sheet of paper instead of printing photos on individual sheets. "We can print a blue next to a red next to a green, changing colors as we go. For example, if a decorator wants to print shades or drapery panels in different colors, the operator selects the fabric and pulls up the images. He can print two or 200 units next to each other or in sequence, even if they are different colors or designs. This conserves material and gives decorators only what is needed."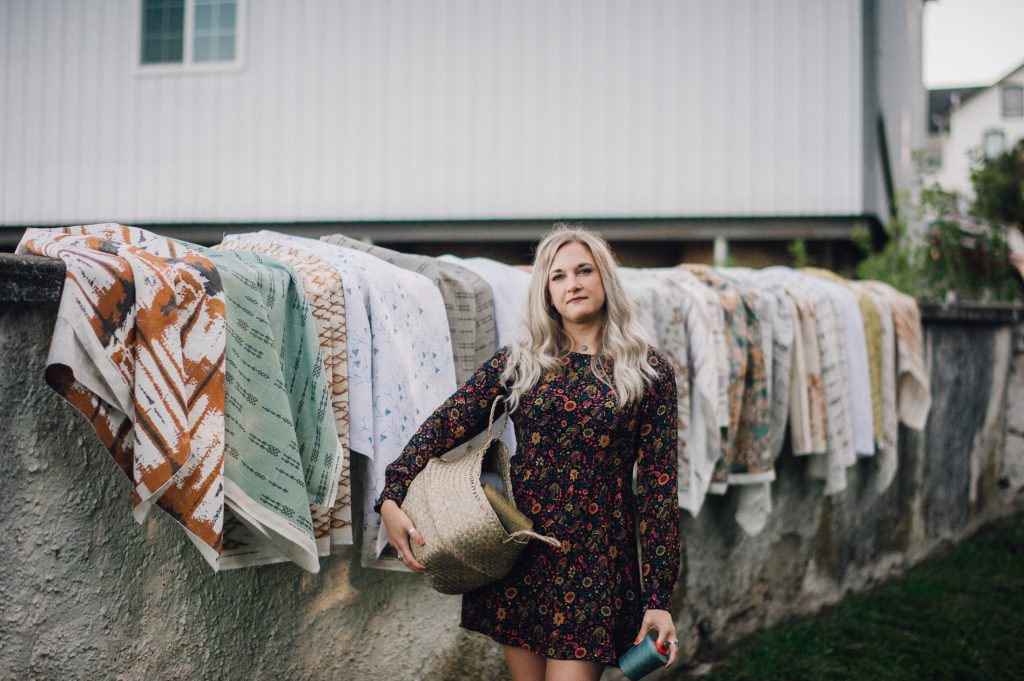 When textile artist Kathleen Fitzpatrick (pictured above) started her boutique fabric business, Tie-Up Textiles, she offered one-off handwoven and hand-dyed home goods. But she soon realized that the one-of-a-kind fabrics that built her brand wouldn't be scalable over the long run. In spring 2017, she turned to Adaptive Textiles' custom fabric printing and began building her first custom yardage collection.Digitizing her patterns was the best thing she could have done for her company, she says. "With digitally-printed fabrics, I can accept larger orders that I would have otherwise turned down." Digital printing, she adds, "is a real game-changer today, when designers and their clients want to make a space feel like their own. And as a textile artist, being able to offer various customizable options is what sets me apart from the mainstream competition." Photo by Andrew Livingston.
The Business Case for Digital Fabric Printing
Production on demand also helps with inventory problems, be it too much or too little. "The traditional soft fabric manufacturing practice is that someone creates a pattern, preprints a large inventory then hopes it sells," says Van Steemburg. "If it doesn't sell, it may stay in inventory forever, make its way to a job-lot distributor or end up in a landfill. If the fabric doesn't sell, you're stuck with a lot of dead inventory." With digital printing, "we're only using what is required for the job."
Adaptive Textiles, which was founded by Jeanelle Dech, a former drapery workroom manager, provides custom printing for small textile designers and startups seeking to maintain a low-inventory model. The company can do runs as short as 36-inch-by-11-inch strike-offs or as big as 1,000 yards.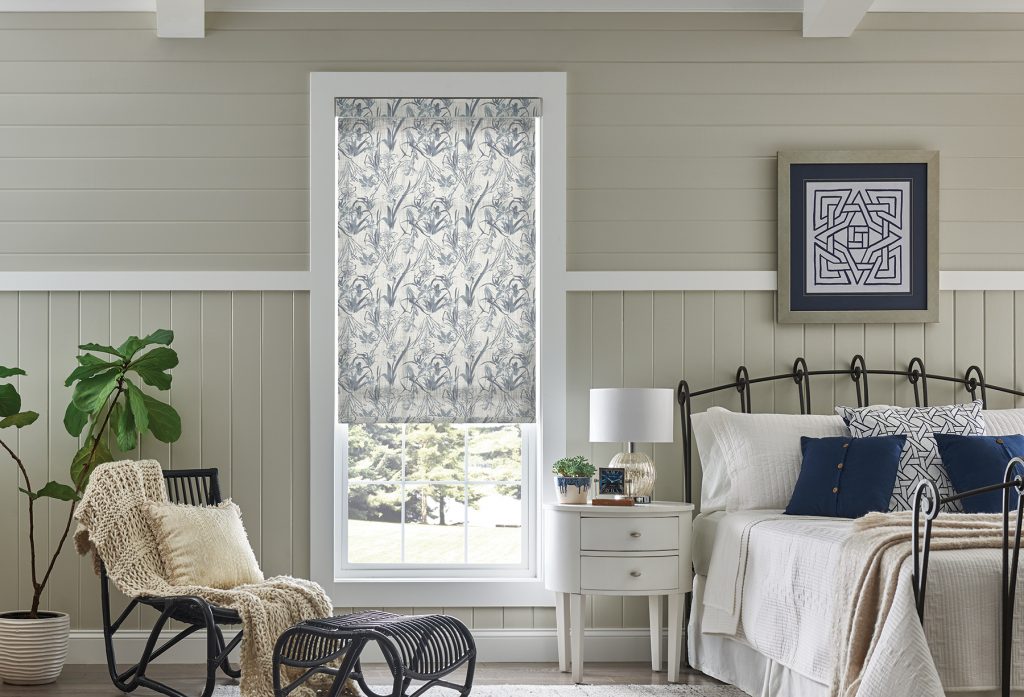 Photo courtesy of Comfortex
Decorators-and consumers-are often disappointed when a pattern or color is discontinued. But having a digital library solves that problem. Companies such as Comfortex, Spoonflower and Adaptive Textiles can keep thousands of print patterns in computer files to be printed at will. Colors can be set to a standard, with every print run calibrated to that standard, which keeps colors relatively consistent (depending on fabric choices). However, because of the variety of ink systems, substrates and other variables when printing on fabric, most companies offer swatch books so customers can see exactly what they are getting.
"We suggest that decorators look at the color in the room where you will actually display the product," says Van Steemburg. "Also, different fabrics take color differently and the color might look different in different lights."
It's also important to note that the washability of digitally-printed products depends on the character of the textiles and which print technology was used. Although some fabrics can be washed, dry cleaning is usually recommended. Rub-resistance and durability also vary by fabric and printing technology, so consult the manufacturer for proper applications.